L'Occitane, is a lifestyle cosmetics manufacturing brand operating with great success in the Japanese market as L'Occitane Japan, Inc. The company has been developing its digital footprint and membership card services using their LINE Official Account.
By differentiating between message distribution from its LINE Official Account, which currently has around 23 million friends (as of July 2020), and segmented distribution using the Messaging API, the company has been able to successfully increase its ecommerce sales.
LINE is Japan's no.1 social media platform and messaging app with 84 million MAU1. It is considered the best channel for reaching Japanese consumers as their smartphone reach is 90%. Foreign companies need to consider digital promotions on LINE and including the platform as part of their comprehensive digital marketing strategy for Japan.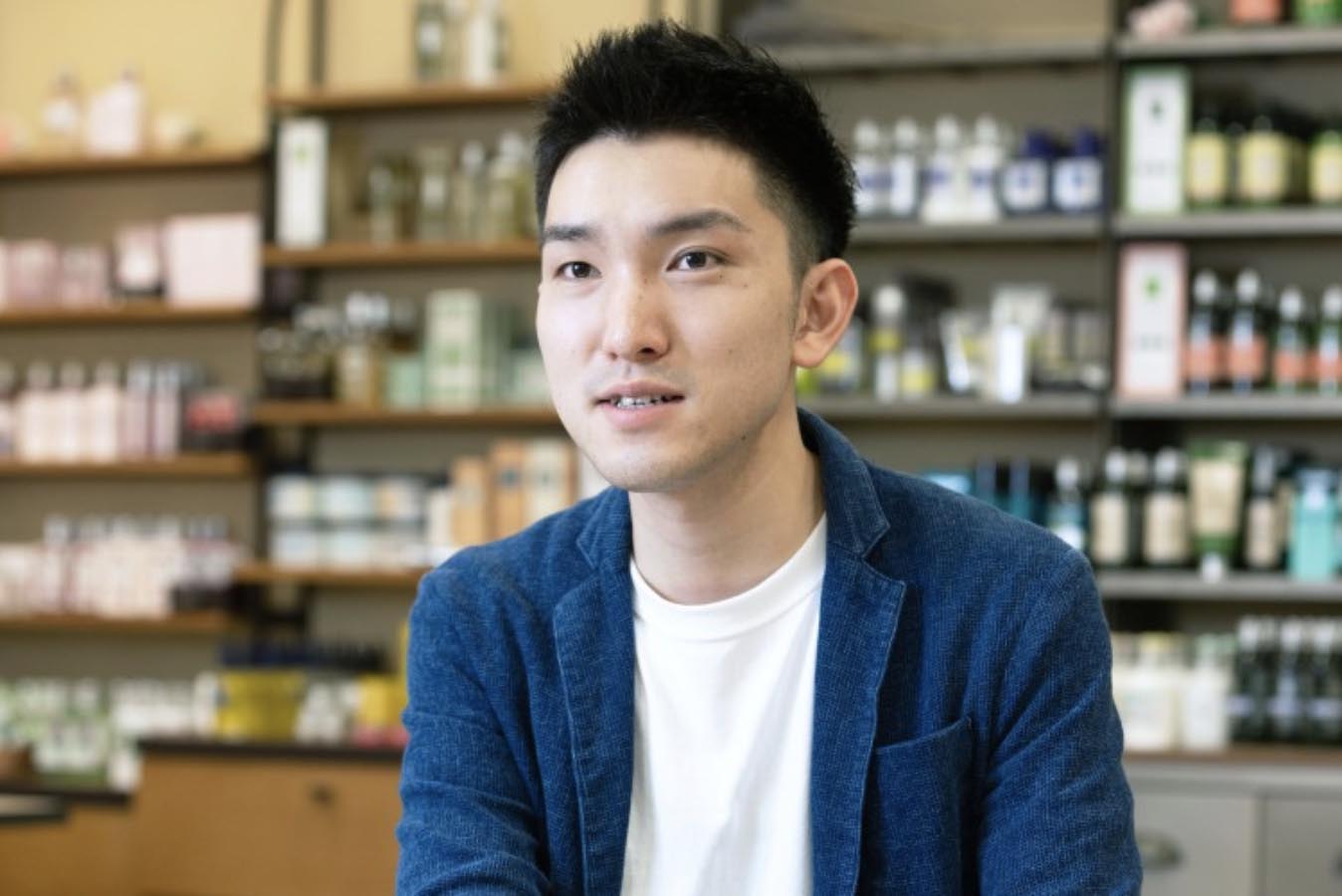 ---
LINE Official Account and LINE Ads Use Case: L'Occitane Japan
---
Objective
Our strategy is based on capturing user data by issuing digital membership cards.
This helps us build our CRM foundation. We want to use online communication as a starting point to increase sales not only in stores, but also for ecommerce.
---
Plan
Strengthen offline and online user engagement and encourage registration of digital membership cards implemented on our LINE Official Account.
We promote products by sending out separate messages from the LINE Official Account to each user.
---
Results
The number of digital membership card registrations is expected to reach approximately 1 million (as of July 2020). Ecommerce sales via segment distribution grew more than 5 times due to the COVID-19 pandemic. The work of our team with the LINE business team has helped increase our online revenue. Currently, it is compensating for the decrease in in-store shoppers.
---
Strengthen CRM marketing by introducing Digital Membership Cards 
L'Occitane Japan offers a wide range of professional skin care, body care and fragrance products made from carefully selected botanicals. In addition to user data obtained through digital initiatives, the company has been strengthening its CRM marketing by utilising data collected from more than 100 stores nationwide as well as from its own ecommerce sites.
In October 2013, the company launched its LINE Official Account. Since then, they have built a strong environment that enables great reach to all customers – from potential customers to loyal customers. Through the use of the Messaging API, it is possible to distribute messages in segments with the introduction of digital membership cards. Sharing the know-how, such as the use of scripts and communication methods via the LINE app, has allowed L'Occitane to understand their customers' needs, likes and interests.
With the shift from paper to digital membership cards, more accurate data can be obtained from the user. This has allowed for the company to improve their understanding of each user's individual's needs and interests. Furthermore, the help of LINE Ads has increased the digital membership sign-up rate by 75%, and in some stores 99% of customers register.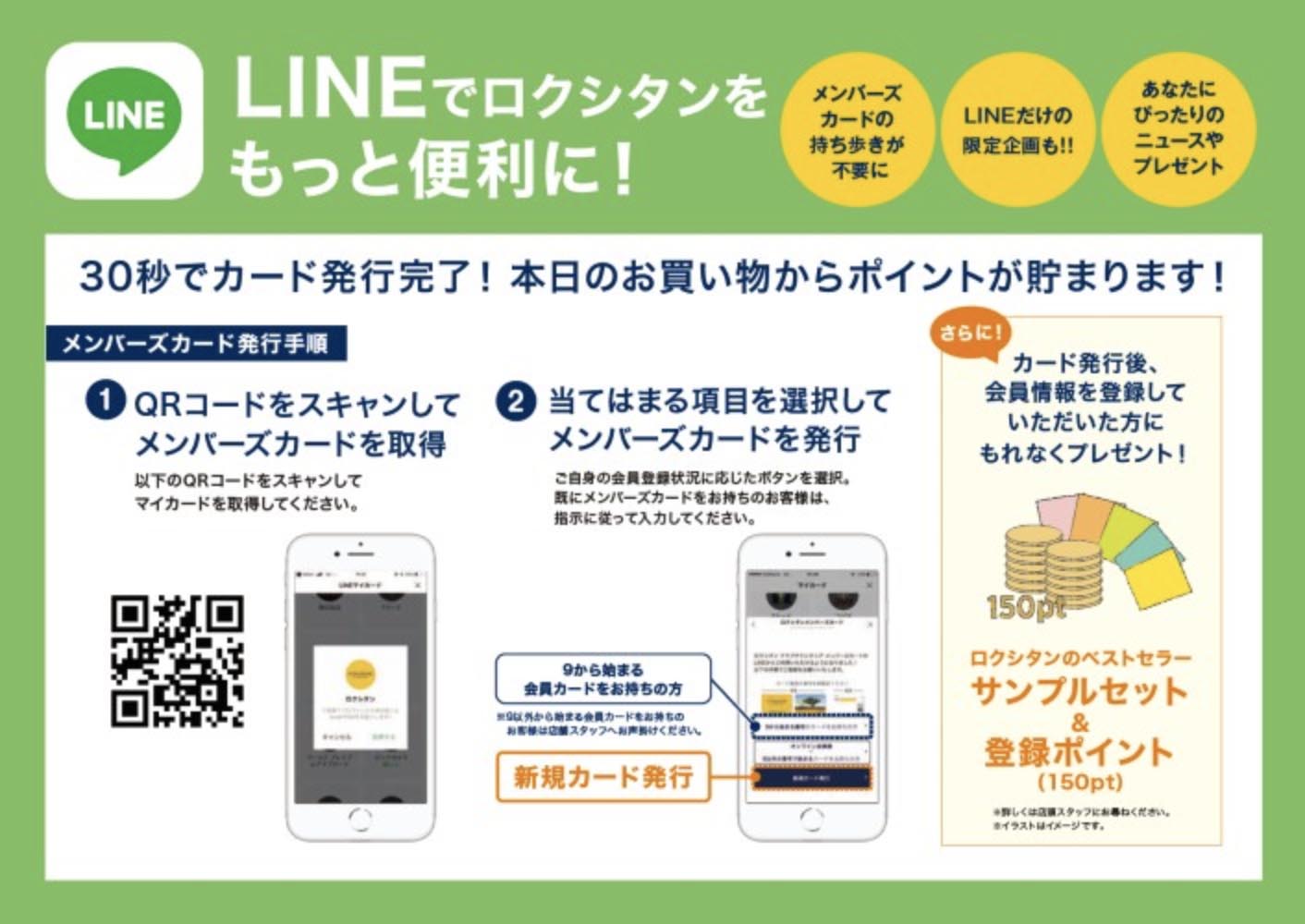 For users, the company improved the digital membership registration process by designing a faster communication system to promote the benefits of digital membership and consistent registration.
---
LINE Japan Official Account strategy
L'Occitane designed a system that would naturally make customers want to sign up for digital membership cards. They also added a Gift application function that allows users to obtain free product samples as well as special gifts when signing up through their LINE Official Account. In addition, they improved the user interface by observing the actual registration process of their customers, and they have consistently made it easier to sign up and register. 
"We have consistently made changes to the hurdles of registration by presenting the benefits of the service in an easy-to-understand manner," explains Marketing Division CRM Leader Minoru Oba. "For the UI in particular, we hired a new UI designer and focused on making the site attractive and easy to use for anyone. As a result, the use of digital membership cards has spread rapidly, and the number of LINE linked members has increased to nearly 1 million."
---
LINE Ads: x5 Growth of ecommerce Sales via segment delivery
The widespread use of digital membership cards has enabled L'Occitane to capture user data and build a CRM infrastructure. Their Messaging API enables effective delivery of messages to users that encourage ecommerce purchases.
For example, by introducing the company's philosophy behind the product, guiding customers of when the product should be used and its benefits allowed them to increase purchases, especially to casual buyers who do not make purchases very often.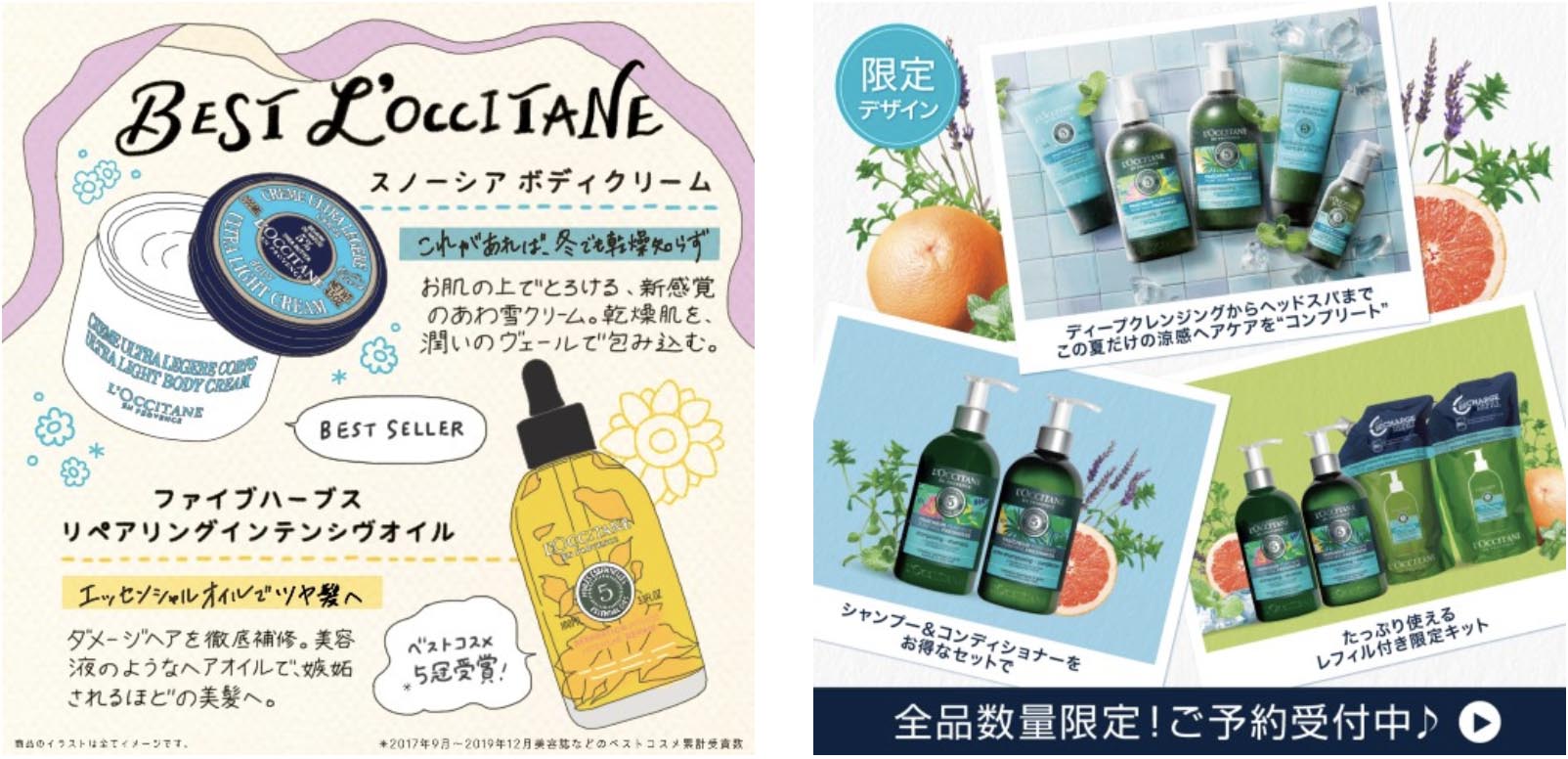 Currently, they are able to deliver messages via the LINE Official Account for branding as well as deliver messages directly to customers by segment using the Messaging API for merchandising. To appeal to users, the messages were delivered about four times a month, changing the content of the messages to suit the user.
---
LINE Ads: 3000% ROAS Increase
As a result, monthly sales through segmented distribution on the EC platform grew at a large scale. They were able to accurately reach their target audience which resulted in 3,000% ROAS. In addition, they have also seen a significant increase in the frequency of customer purchases over the course of the year. 
At the same time, Oba's team felt that the increase in content to be distributed was limiting the resources available for production, and that the burden on users would increase as they received constant offers. Therefore, they collaborated with other social media platforms such as Instagram to create creative, smaller segments and adjust the frequency of distribution per user to avoid frustrating experiences for users.
"It's all about getting the right information to the right target audience at the right time with the right creative message," shares Oba. "Nowadays, when a customer signs up for a digital membership at a store, in order to encourage customers to make their first purchase on the EC platform, we are offering limited edition kits and other promotional perks offered exclusively online."
Moreover, the implementation of a campaign called "Oh Beauty!" helped the online sales stay consistent. The trained staff on skin conditions offered live-streamed content in which they were able to respond and advise on any type of skin concerns.
---
Digital Membership Cards were key to survival during COVID-19
L'Occitane Japan's efforts on their LINE Official Account helped to offset the decline in in-store sales caused by the coronavirus pandemic. As a result, first time buyers were engaging with L'Occitane via the LINE app. This has driven not only the number of users to increase, but sales from segmented distribution also increased by more than 10 times YoY.
---
LINE Japan x Instagram campaigns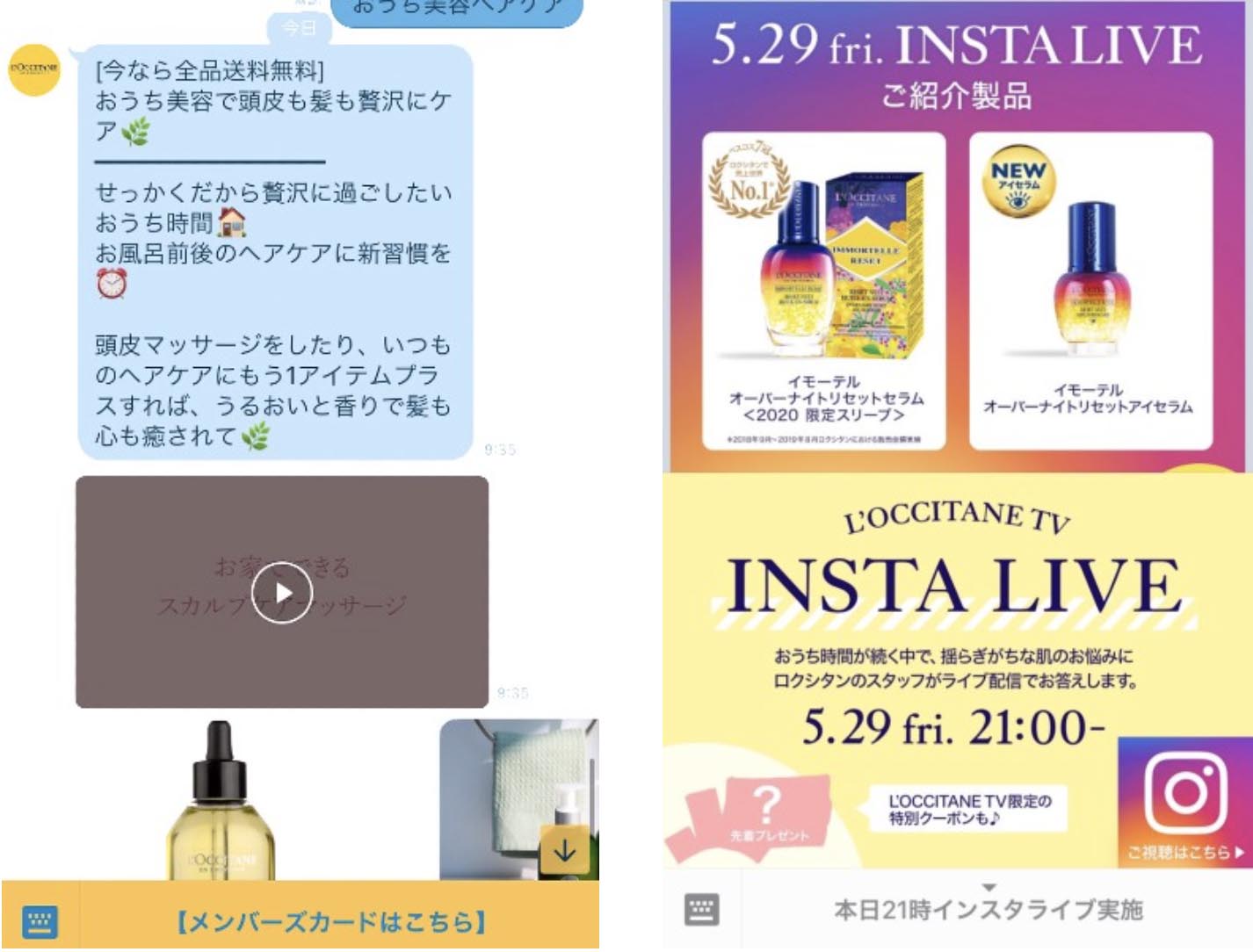 Messages distributed since the spread of COVID-19 showed tips for products that can be used at home to have a spa-like experience. Other content included advice on how to maintain healthy hair and address skin conditions.
---
Ready to start promoting your brand on LINE Japan?
As you can see, LINE is a great platform for B2C brands to reach Japanese consumers. This case study showed a retailer's use of LINE Official Account and LINE Ads and how they increased online sales during the COVID-19 period. To learn more about how to promote your business on LINE, you can refer to our article on how to use LINE Ads for businesses targeting mobile users in Japan.
Is your company ready to promote on Japan's most popular social media platform? Contact us today for your free initial consultation.
Original article in Japanese on LINE's website can be found here:
https://www.linebiz.com/jp/case-study/loccitane2/ 
1Source: Line Corp. (April 2020)