LINE is the no.1 messenger and social media app in Japan, with over 95 million Japanese users.
There are several reasons behind its success, including its unique animated stickers and other integrated services.
Unlike WhatsApp, its Western counterpart, LINE is a super app with advertising opportunities for businesses wanting to promote their product or service in Japan. 
Want to advertise on LINE?
Read about our LINE Official Account and LINE Ads Platform management services here →
---
Why is

LINE

so popular?
LINE is widely used, not only in Japan, but also in Taiwan, Thailand and Indonesia, with over 176 million MAU worldwide.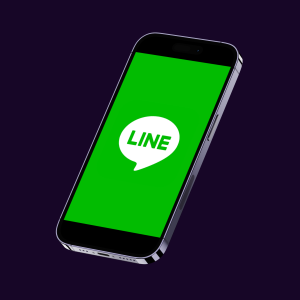 It is now considered a super app, but did you know it first started as a disaster response app during the 2011 Tohoku earthquake and tsunami?
Owned by Korean search engine giant Naver, it developed a communications system for its Japanese staff during the disaster.
The result was an app that used internet-based connections and not the usual telecommunications infrastructure destroyed by the earthquake. Later that year, LINE was opened to the public and, within 18 months had more than 100 million users.
---
LINE

Stickers
What makes LINE different from other messenger apps is its famous stickers.
As you can imagine, the app gained massive popularity in a nation that loves anime and emojis.
Though they have a series of their own LINE character stickers, creators can also share their original stickers for free or sell them for LINE coins, which is a currency used in the app for users to purchase stickers and themes.
Animated and sound stickers of famous characters and celebrities are what we believe to be the reason behind LINE's popularity. Moreover, it's a great way for companies to promote their brand by making their own brand and character stickers available for free. 

Other features
Although this app is a fantastic communications tool for messages and video chats, it's not the only thing LINE is great for.
LINE has an array of other features that make them worthy of their super app title. Here are just some of the other main features:
---
LINE

VOOM
Like other social networks, you can view what your friends share and exchange photos, videos, links, and comments.

---
LINE Today
This in-app news feed showcases the latest news, from current events to sports and entertainment.
---
LINE

Pay
Japan, traditionally a cash-based society, now has several cashless payment options.
LINE Pay is similar to Paypay (by Yahoo! JAPAN & SoftBank) and R Pay (by Rakuten) as they are barcode-based. Easily send money to your contacts and connect your account to a credit card or bank account of choice.
---
LINE

Games
What's a super app without games? Users can play many games and make in-app purchases using LINE Coins.
---
LINE

TV
Users can sign up to LINE TV, which is an online streaming platform that can be accessed via smartphone, tablet or PC. They have many TV series, sports programmes, and more.
---
LINE

Manga
This digital comic service allows users to read manga on their smartphones. It's Japan's No. 1 manga app, with over 380,000 titles from over 250 publishers.
---
LINE

Shopping
Another feature of the LINE app is its ecommerce component. With LINE Shopping, users have access to over 250 retailers and 100 million items that they can easily purchase using LINE Pay within the app.
---
LINE

demographic
Here are the demographics of LINE app users in Japan.
As you can see, there is an even distribution of users across all age groups. There are slightly more women than men, people in their 50s use LINE the most, and almost half of them are company employees. 

To add to the above, the number of smartphone users who only access the internet via their devices is growing, according to LINE's research.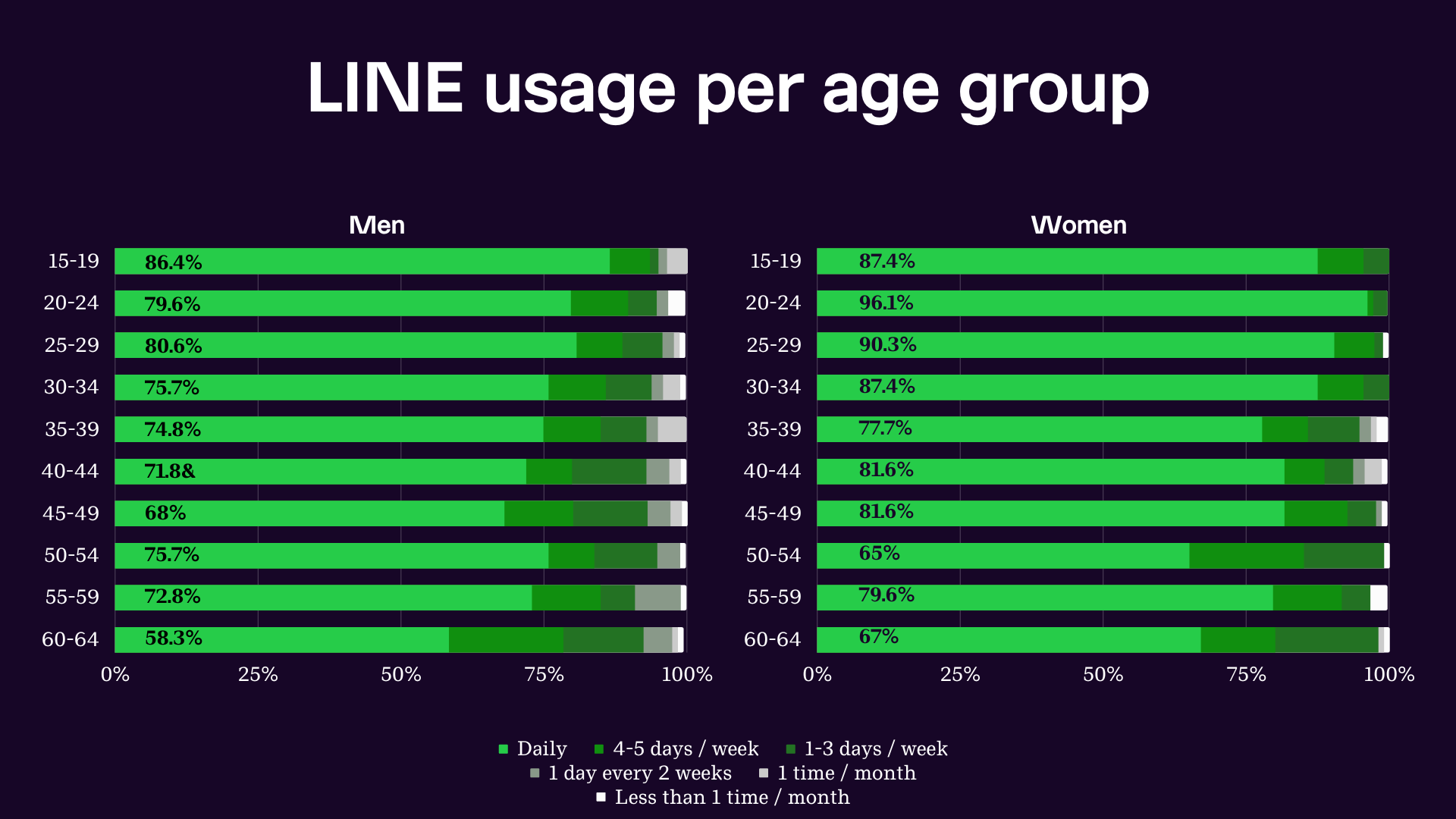 Source: Marcomill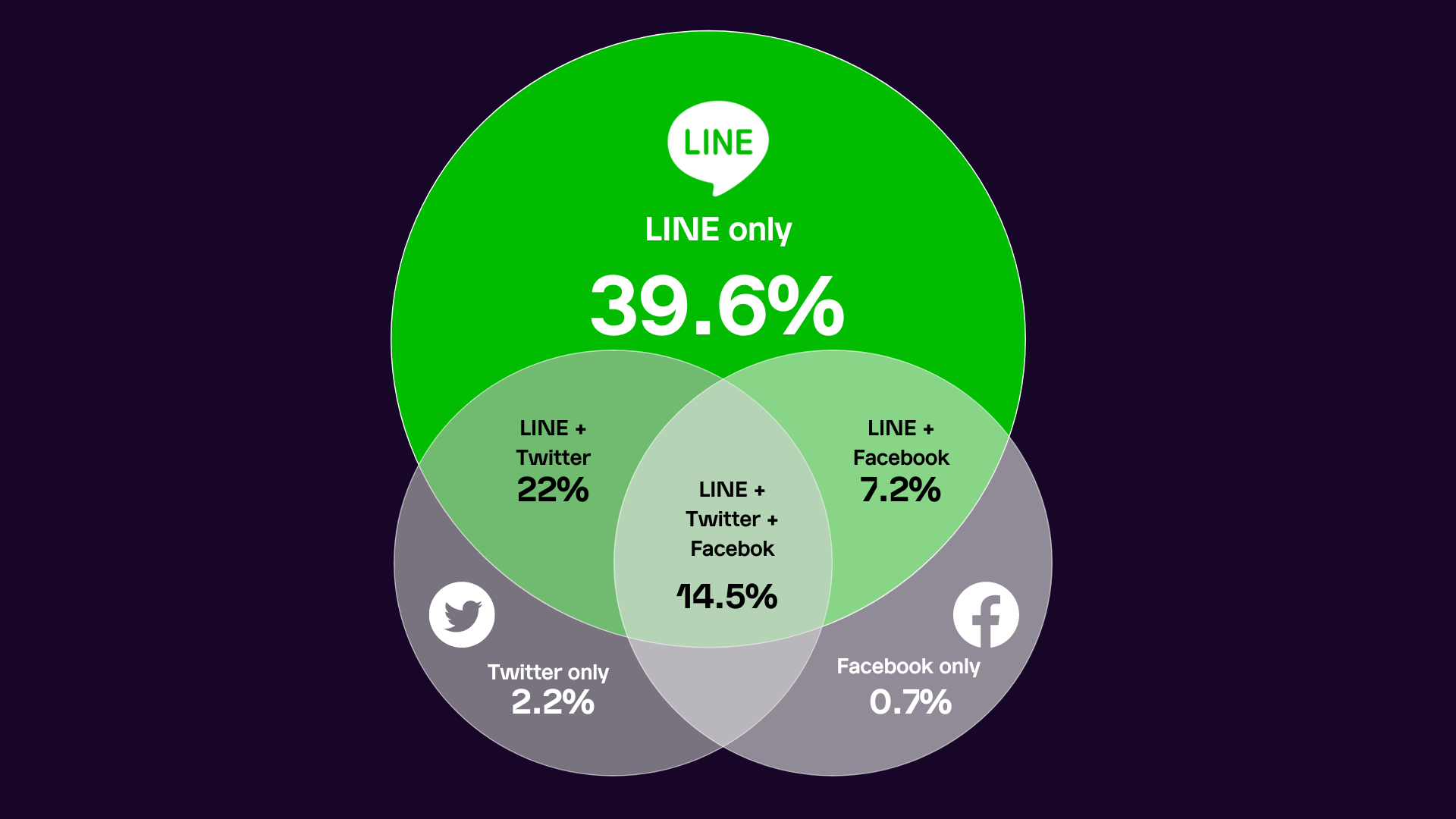 Source: Marcomill
Knowing the above demographics and data on smartphone users in Japan, targeting the Japanese audience via LINE becomes a great way to reach users you normally would not be able to access via Google or Yahoo! JAPAN. 
---
Using

LINE for business
LINE presents many opportunities for businesses to target smartphone users in Japan. There are two main ways to use LINE for business.
---
LINE

Official Account
This service is available to businesses wanting to create their LINE account or profile.
App users can view posts and interact with Official Accounts like their friends and family on LINE. By sharing content on LINE's timeline (which has 95 million MAU), brands can stay on top of mind with users and provide updates like on other social media platforms. Another use for an Official Account is customer support.
Users can contact brands via LINE's Official Account chat room, where they can receive immediate chatbot responses.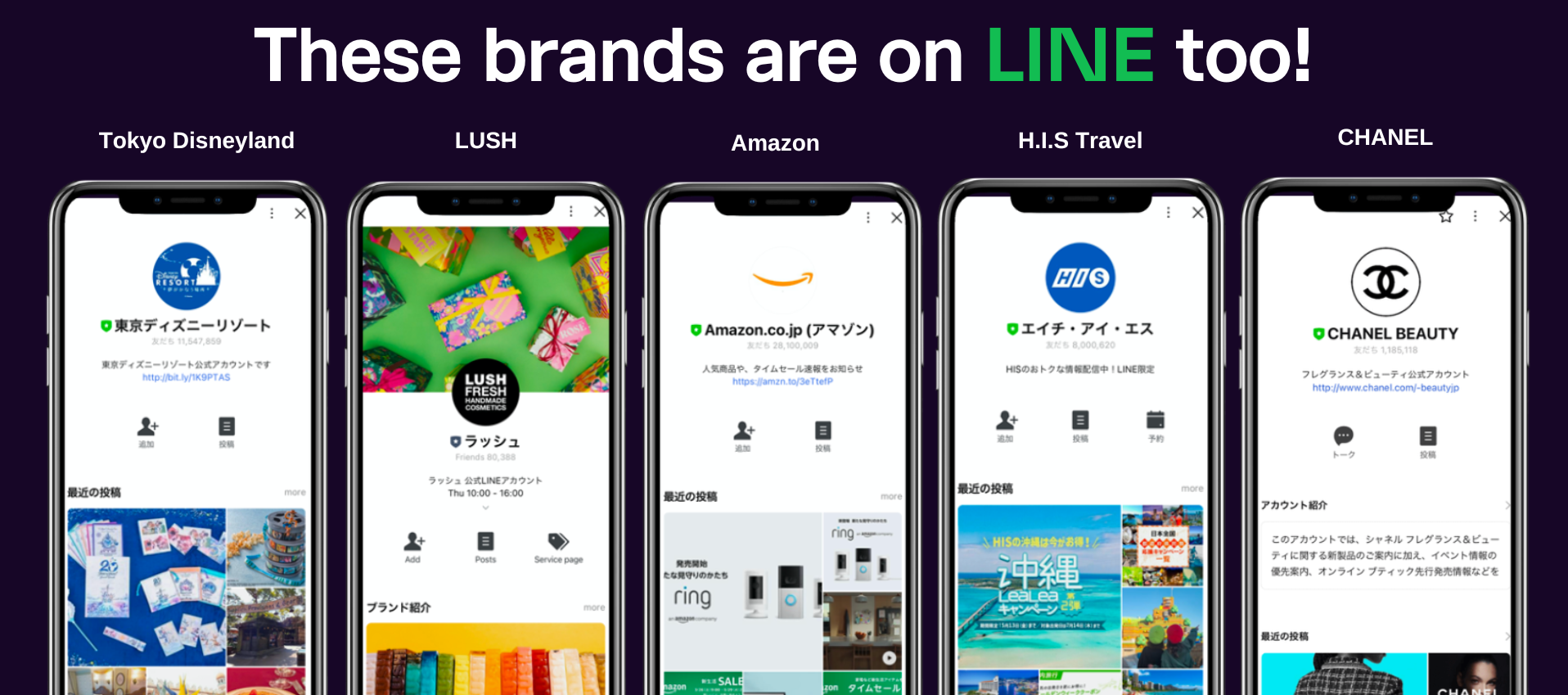 ---
LINE

Ads
You have come to the right section if you want to run PPC ads on LINE.
LINE Ads allow businesses to promote campaigns in image and video format to LINE's 84 million users. These ads can appear on the timeline, LINE News, LINE Wallet, LINE Manga, LINE Blog, LINE Shopping and more. Furthermore, there are targeting capabilities that make it easy for businesses to reach their desired audience.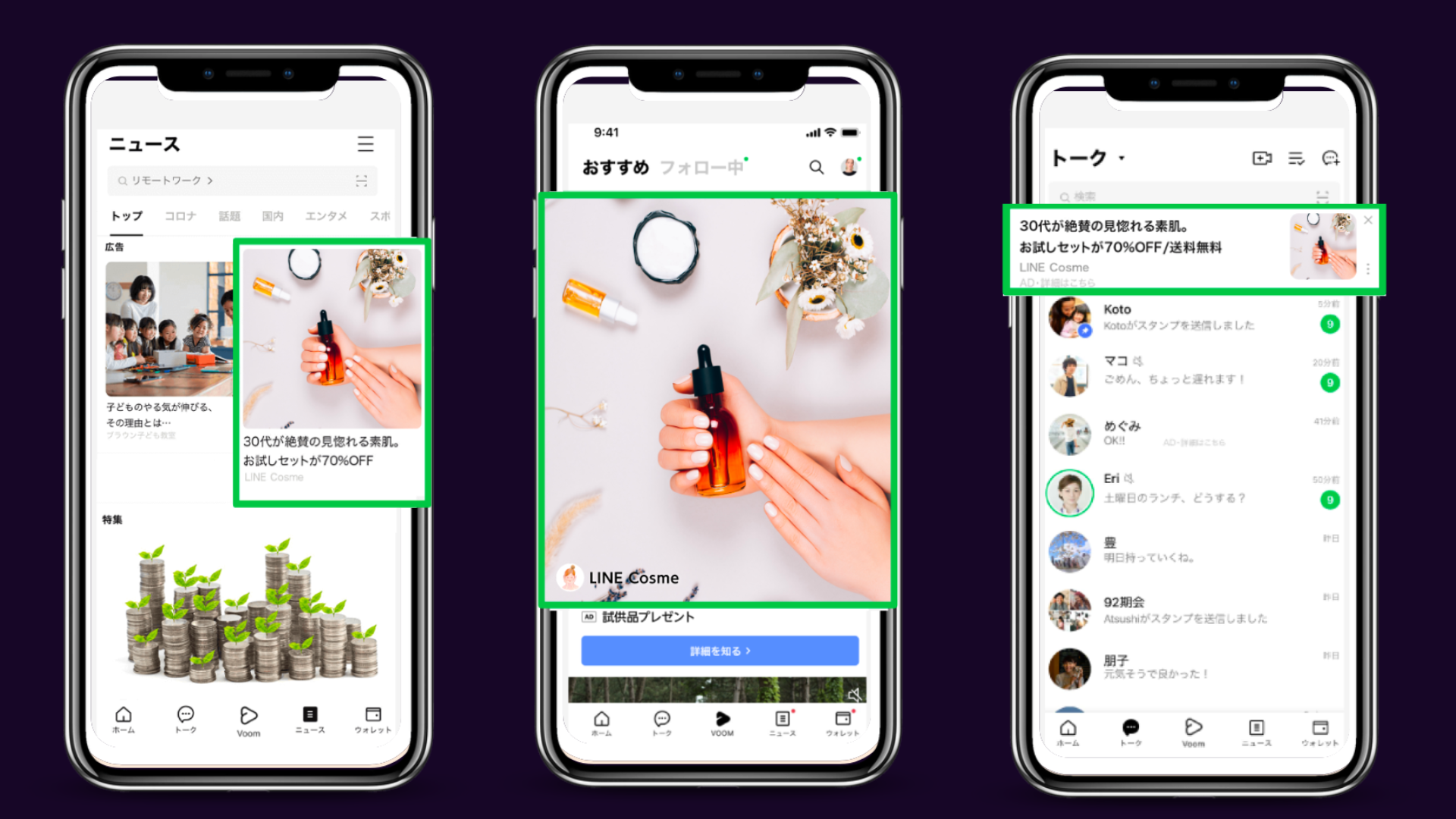 ---
Start promoting your brand
on

LINE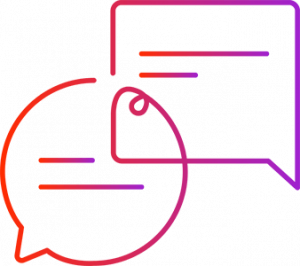 At DMFA, we provide business account management services on LINE for LINE Official Accounts and LINE Ads.
Contact our Japanese PPC experts for further information if you want to promote your business on LINE.
Simply fill in the form and our team will get back to you as soon as possible →