Entering a new market can be a daunting task if you've never done it before. Especially when it's a completely different continent where you don't speak the language! Any new market is challenging to break into.  However, if you follow our guidance and take the necessary steps before launching into Japan, you will see that you too can succeed like many of our clients as long as you are well equipped and prepared. Here is a list of things you should know before starting to sell your product or service in the Japanese market.
1. Your target audience in Japan – who are they?
It doesn't matter if you're selling watches or software – assume that the audience will be slightly different in Japan compared to other markets. Consumer behaviour is different in Japan – many are risk averse and are particularly careful when making a purchase both online and offline. We are also dealing with an ageing population where a quarter of Japanese people are over 65 years old.
Whoever your target audience is, the Japanese demand quality in both products and service, but they will reward you by becoming lifetime customers once you win them over. With great ROI in Japan, it's worth doing the research to learn about your target audience and properly understanding your audience personas. This initial research will help shape your targeting, localisation, content, and advertising strategy. It's a step not to be missed!
2. Trends in your industry may be different in Japan from other countries
The biggest mistake brands have made in the past when entering Japan – aside from not localising sufficiently – is a lack of trend analysis . For example, did you know that Facebook is dwindling in Japanese users and most of them use it for business networking (more on social media in the next section)? If influencer marketing is part of your strategy, perhaps your current roster of influencers is not well known in Japan. As for digital transformation and marketing, Japan may seem technologically advanced, but in reality, it is slightly behind western countries. Here we compiled this year's top 3 digital marketing trends in Japan, but for other trends we would be happy to help you with your research needs. Learning about your industry trends in Japan is essential for creating your marketing strategy.
3. Popular Japanese media platforms unique to the market
In Japan, the most popular media platforms are different compared to almost every other country. The top social media network and messaging app in Japan is LINE, a super app that has 84 million MAU. Other top platforms include YouTube, Twitter and Instagram. Google is the top search engine, but Yahoo! JAPAN is also a major player which happens to be Japan's no.1 web portal with 78 billion page views a month. Although digital ads surpassed TV ads for the first time last year, traditional media is still a major player in Japan.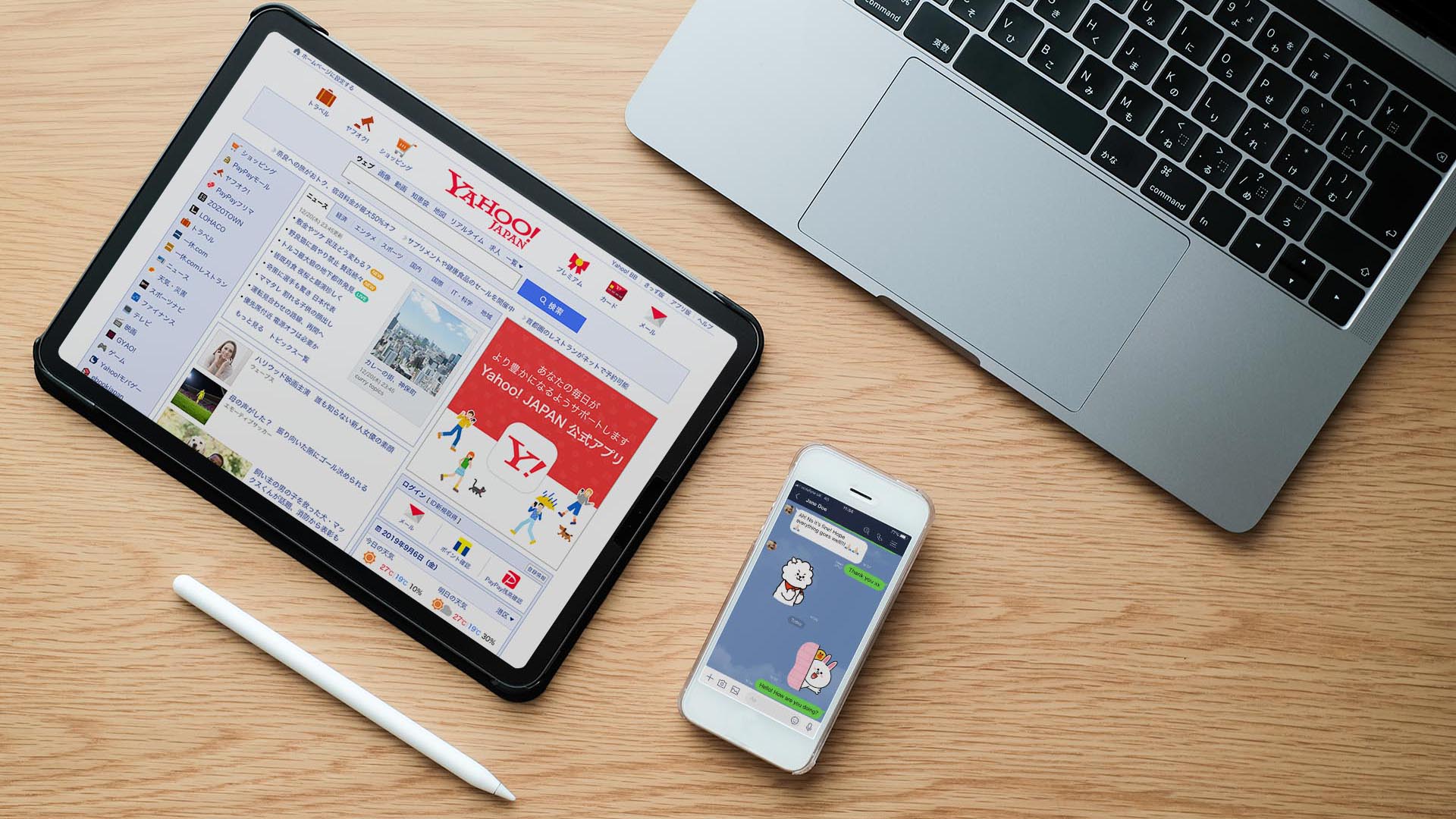 This is critical data that a marketer should know before creating a marketing strategy for Japan. By understanding their audience personas and top media channels, businesses will be able to successfully tailor advertising campaigns towards their prospective customers.
4. Less than 10% of Japanese people speak English proficiently
All businesses must have a Japanese website if doing business in Japan, and this is why. According to a 2016 Rakuten Research survey of 1000 Japanese people, around 70% thought they were poor at English and only 8.7% considered themselves good at English! This is why it is absolutely essential for localising your website and all content into native Japanese. Ensure to hire native Japanese speakers, preferably with digital marketing and/or SEO knowledge who can transcreate the content, not merely translate which can lose the original nuance. 
How we can help you with your Japanese market entry
Luckily, we employ a team of talented Japanese digital marketing experts who speak both English and Japanese fluently. This means you can have peace of mind knowing we can communicate with you and report to you in English, all while conducting marketing activities in native Japanese. Our expertise ranges from consultation and market research using social listening to website localisation, social media marketing and online advertising. Moreover, as official overseas representatives of Yahoo! JAPAN, our agency has access to the platform's user data that no other agency has. With this data, we can help kickstart your market research and create personas for your online marketing strategy. Contact us to learn more about how we can help your business enter the Japanese market.