Thanks to technology, it is now possible to purchase products and services online. In fact, in Japan,  the number of e-commerce sites and businesses is increasing each year. It is also predicted that more businesses will rely solely on online sales in the future. Going shopping, as we used to know it,  will become a thing of the past.
Marketers around the world use digital advertising as one strategy to increase online sales. In this article, we discuss the benefits of running online ads, and share tips on how to generate more sales with the Yahoo! JAPAN ads platform.
---
The beginning of online advertising
From the very beginning of web advertising development, business owners advertised products by creating websites and offering products on major e-marketplaces. This was fairly limited as developing a functional e-commerce website required a substantial budget.
But now it is easier and more accessible to build easy-to-use e-commerce sites. SEO is common practice, and there is a wide variety of other online advertising options suitable for every budget, such as social media advertising. This has created more opportunities for businesses wanting to market their products and services on the Internet, in ways that were not possible in the past.
---
Yahoo! JAPAN – one of the best advertising platforms in Japan
A well organised digital campaign can drive traffic to a website and in doing so, generate sales for an e-commerce business. Yahoo! JAPAN, a subsidiary of SoftBank Corp. is Japan's largest online advertising platform that is specifically for the Japanese audience. It has over 100 services, including mobile apps such as Yahoo! News, Yahoo! Shopping, and Yahoo! Navigation.
There are many reasons why e-commerce companies should advertise on Yahoo! JAPAN. The first is Yahoo! JAPAN's pure reach and market share. With 84 billion monthly page views, it is one of the most valuable media spots in Japan and has the highest monthly views of any site in Japan. It also reaches 80% of smartphone users, with 70 million monthly active users on mobile. In 2021, it merged with LINE, Japan's most popular messaging app, further increasing its reach. The total number of monthly active users across both platforms is about 170 million.
Here are a few benefits of using Yahoo! JAPAN ads to increase sales:
---
Comprehensive targeting
Online ads can be delivered to a specific audience and even to global audiences quickly, which compares considerably to slower forms of traditional media (e.g. print).  The detailed targeting options are one of the best advantages of online advertising.
The Yahoo! JAPAN Ads platform uses big data gathered by Yahoo! JAPAN, and the algorithm segments users based on demographics (age, gender, etc), search and site visit history, purchase behaviour, etc. This allows advertisers to create highly accurate, fine-tuned campaigns.
---
Campaign objectives
Depending on what your overall focus is, it is possible to set different campaign objectives. These include increasing brand awareness, driving website traffic, or promoting new product launches.. Based on the objective, the algorithm optimises campaigns and delivers ads to the most relevant users in the most effective way.
---
Budget control
Advertisers can easily control the budget, make changes at any time, as well as launch or suspend advertising activity in only  a few clicks. Further optimisation through A/B testing and careful data analysis, creates high performing, cost-effective digital campaigns.
---
Best online advertising practices to increase online sales
To attract more customers to an e-commerce site, it is important to clearly understand the users' needs. Some might already be highly motivated to purchase, – proactively searching specific keywords and researching for more information. With this type of user, Yahoo! JAPAN search ads (listings) are an effective way to deliver ads to the top of the search page. Retargeting settings allow ads to be delivered to users who have previously visited an e-commerce site to further encourage purchasing.
Display ads, on the other hand, are a great way to increase brand awareness to users who do not have specific needs. Engaging visual banners and videos are effective in this advertising format.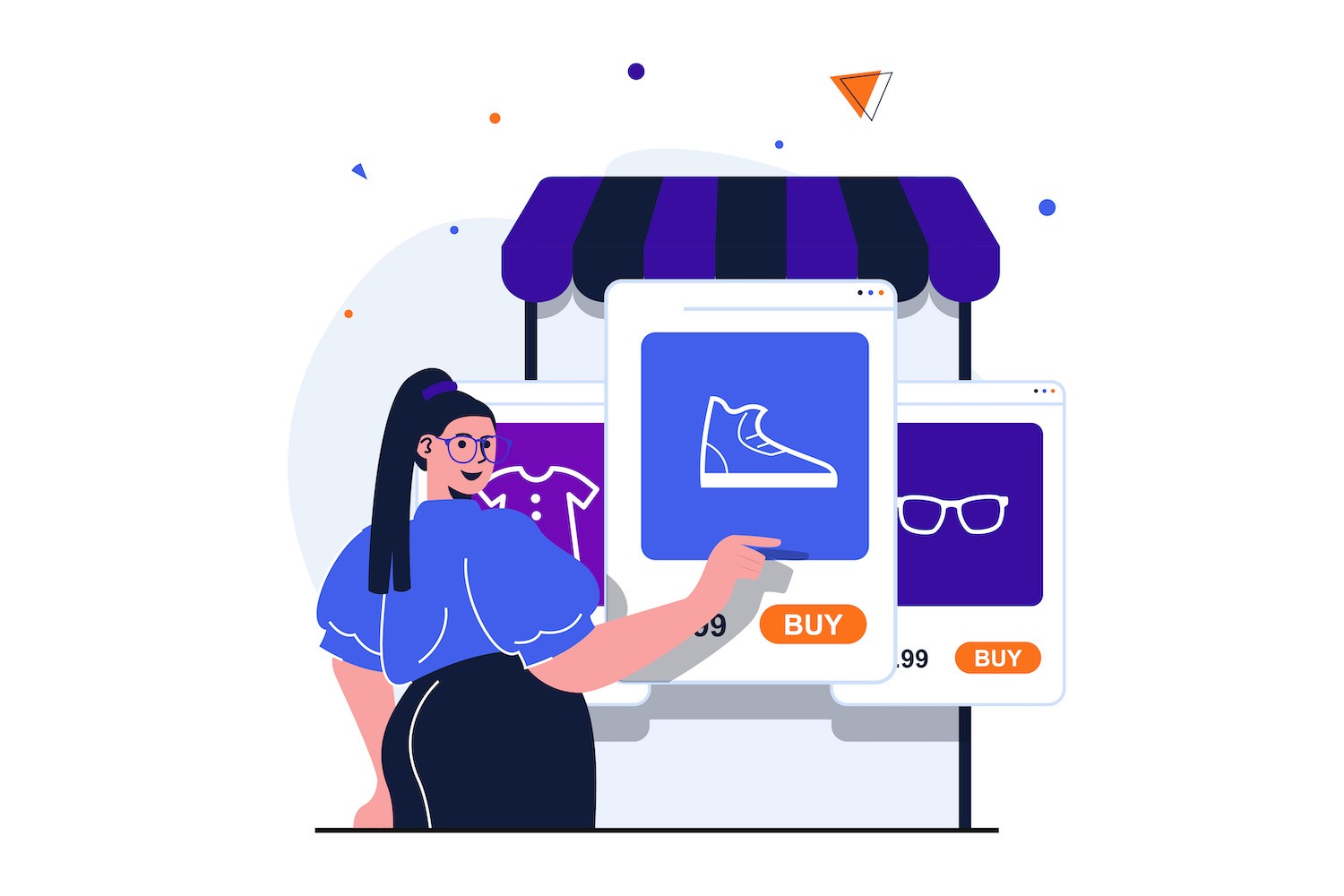 ---
Tips for creating successful digital campaigns
Here are our 4 tips to follow when creating online campaigns.
Understand users' needs
It is necessary to design campaigns and messaging based on what users are interested in. Some people may already have specific products in mind and may want to purchase them at the lowest price possible. Others may have a specific problem in mind and are searching for a solution to this. Online ads can help your products and services show up in front of your target audience during their online search.
Narrow the target audience
Comprehensive targeting options are one of the best strengths of online advertising. Take full advantage of this by narrowing your audience based on demographics like age, gender & geo-location. Delivering ads to a specific group of highly motivated users ensures the advertising budget is used efficiently.
Optimise
Online ads can be run constantly over a  period of time.  Marketers can continuously analyse their performance and optimise the campaigns, update the ad content, improve targeting, and tweak overall.
Through constant performance analysis (like A/B testing), it is possible to see which parts of a campaign perform well and which need improvement or replacement. This can then be easily amended, which is not as easily possible in traditional advertising.
Diversify
Aside from typical online advertising, there are various other methods and platforms that can be used to promote a brand and increase online sales.
Implementing SEO strategies to the e-commerce website itself will help it rank higher in the search results overall.
Plus, social media is a great way to build brand awareness, and create an engaged user base. Producing quality content, like photos, videos, and blog posts, is a great way to improve brand identity, generate brand recall and keep people interested in the latest product launches and promotions.
---
How to create an engaging ad
Here are our tips and tricks on how to create engaging digital campaigns that leave a lasting impression on the user.
Competitive research
Know what products and services your competitors offer. Study the way they run marketing campaigns, including design, ad copy, points of appeal, etc. The goal is not to copy your competitors, but to create a unique campaign that sets your brand ahead of the competition. Having a clear understanding of their approach to customers, creatives, messaging, design and more will help you to deliver outstanding and original ads.
Simple is best
Putting too much information into an ad is a common mistake. This is because brands want to share as many details as possible with a potential customer (e.g.product features, user benefits, etc.). However, this can make ads unclear and difficult to understand. We recommend focusing on one specific angle, for example, price point, high quality, or product uniqueness.
It is always a good idea to create a few ad versions and conduct A/B tests to see which one performs the best.
Analysis and optimisation
As mentioned previously, one of the benefits of running digital advertising is the fact that ads can be continually changed and optimised. Insightful performance analyses and result breakdowns help improve results, as well as outline a clear action plan for further optimisation. By repeating this cycle, it is possible to create appealing ads that target the right audience and bring great results.
---
Yahoo! JAPAN ads success story
Suzuichi Shoten is a manufacturer and seller of peanuts, from Kisarazu City in Chiba Prefecture, with 130 years of history. They decided to advertise with Yahoo! JAPAN and launch display ads targeting users searching for keywords related to 'peanuts'. As a result, the number of website visitors increased dramatically, and they now drive over 30% of their online sales directly from Yahoo! JAPAN Ads. It is an excellent example of using online advertising to promote products to customers who are highly motivated.
For a detailed guide on how to advertise on Yahoo! JAPAN, please refer to our article here.
If you need help setting up ad accounts or managing Yahoo! JAPAN ad campaigns, DFMA's team of bilingual Japanese digital marketers is ready to support you with our ad management services. We also provide support for LINE Ads, SEO, social media marketing and more. Contact us to learn more and start your digital advertising journey.
"This is a translation of an article published on the Yahoo! Japan website. The original Japanese article can be found here."