There are a handful of common mistakes many digital marketers make when creating, translating, or distributing ad content in a foreign language – in this instance, Japanese. As a Japanese digital marketing agency, we've seen it all, and wanted to share some insights and tips so that you can gain the trust of Japanese internet users and increase your conversions online. Without further delay, here is your list of don'ts for the Japanese PPC market.
Top 5 mistakes when localising PPC campaigns for Japan
1. Only advertising on Google and not Yahoo! Japan
Those who have not done their research may end up only running PPC campaigns on Google. If this is the case, you are missing a huge opportunity! The other major search engine in Japan is Yahoo! JAPAN – the no.1 digital platform in the market. This may come as a surprise to many who are only familiar with Yahoo Inc. owned by Verizon Media.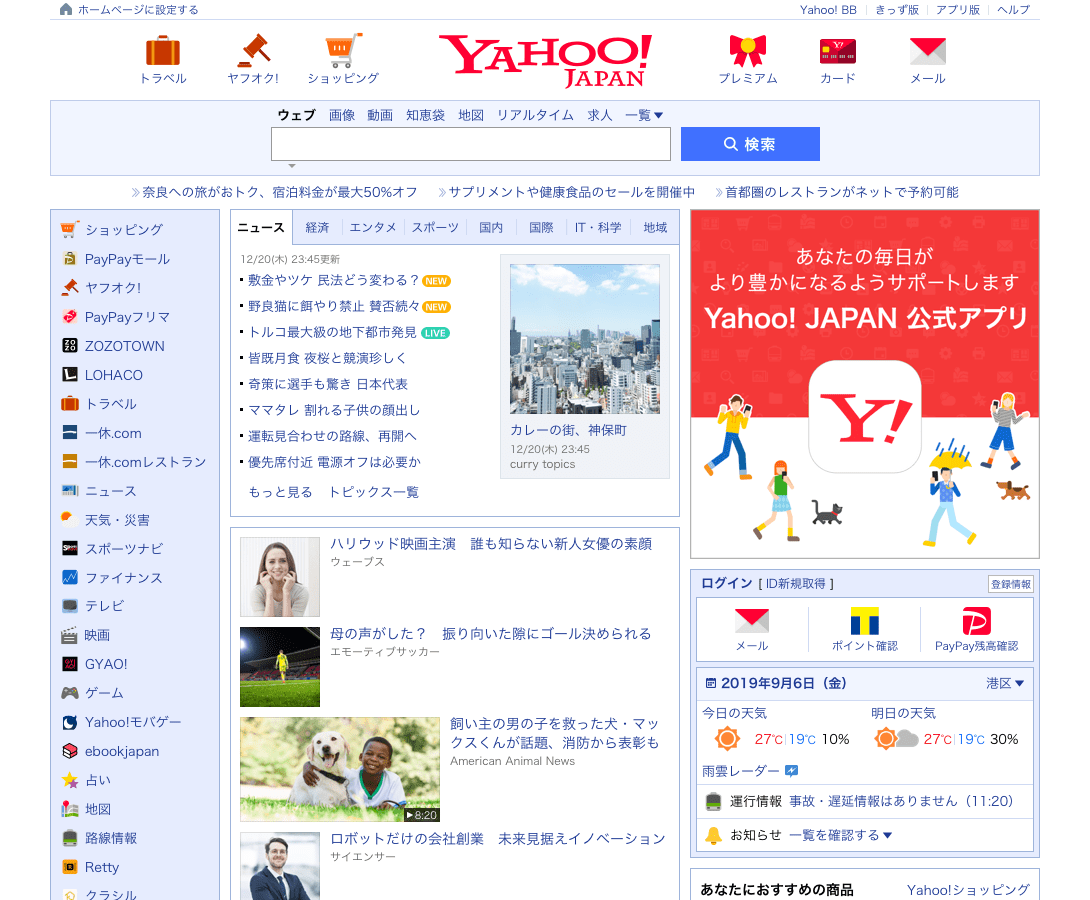 In short, Yahoo! JAPAN was launched by Yahoo and SoftBank in 1996 as the country's first web portal. Thanks to successful localisation and integration into its users' daily lives, Yahoo! JAPAN is still thriving as the leading Japanese web portal with over 100 services and 78 billion page-views per month1.
Furthermore, Yahoo! JAPAN has the no.1 market share for PC users in Japan with many users being business managers and entrepreneurs. If your product is B2B, you want to make sure you run search ads on Yahoo! JAPAN.
We wrote an article outlining the differences between Google and Yahoo! JAPAN and how to tailor ad campaigns for each platform.
2. Not having a Japanese landing page or website
Quite often we receive enquiries from companies who wish to start advertising in Japan immediately, but have not considered localisation. The majority of the Japanese population are not fluent English speakers. With that in mind, Japanese people using your English landing page will be hesitant to learn more, let alone make a purchase. In order to win the interest and trust of the Japanese audience, your landing pages (not only your PPC ads) must also be in Japanese.
3. Translating brand names (or not)
This one depends on whether you have enough brand awareness in Japan. In most cases, translating a brand name into katakana is a must. Katakana is the Japanese language system often used for foreign words, including foreign brand names.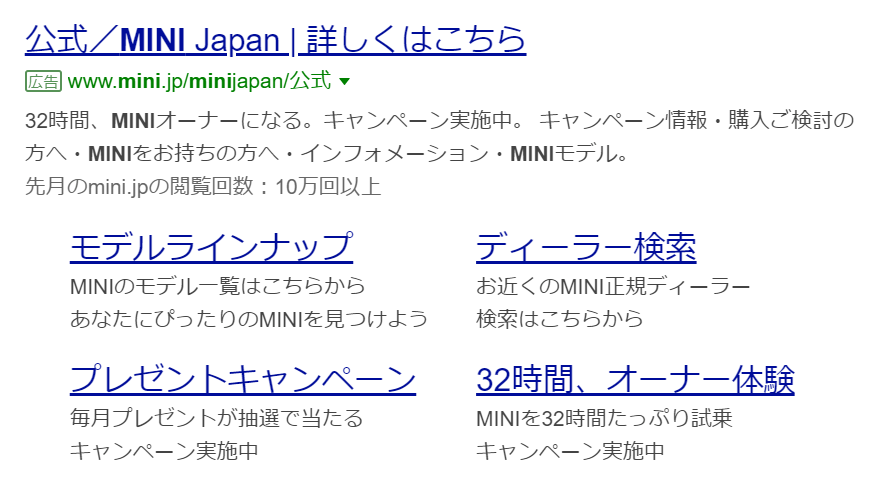 In the case of MINI Cooper, the brand is almost always referred to as "MINI" in all caps, and rarely represented in Japanese as 「ミニ」. If you're unsure of how to present your brand in Japan, our team of bilingual and native Japanese speakers can help with suggestions.
4. Using only free translation tools (like Google and Deepl)
We all use it because it's conveniently accessible, but it often does not work for Japanese content.
We found a slightly more accurate translation tool online called Deepl. It's somewhat better than Google Translate. However, it's not perfect. There is no such thing as a free lunch. This brings us to the 5th common mistake.
5. Not having a native Japanese online marketer proofread content
As mentioned above, AI is unable to perfect language translation – yet. Therefore, we always recommend getting translations done by a human – preferably a native Japanese copywriter with SEO knowledge who can transcreate (translate with culture and context in mind).
Other things to avoid when writing in Japanese:
content with long sentences
using cheap-looking or hard-to-read fonts
using single-byte symbols
Remember that Japanese uses a double-byte system, and one should not switch from single to double byte when using symbols in ad copy.
These are all mistakes that can be easily avoided if you hire a native Japanese translator. As a matter of fact, our bilingual Japanese team offers localisation and SEO services. Should you require a website, landing page or ad copy in Japanese, get in touch and we would be happy to help you.
1Source: Yahoo! JAPAN Media Sheet (March 2020)