Yahoo! JAPAN boasts an impressive 840 billion monthly page views¹, making it the most valuable media spot in Japan and ranking highest in monthly views among all websites in Japan. It reaches 80% of smartphone users and has a monthly active user base of 70 million² on mobile devices. In 2021, Yahoo! JAPAN merged with LINE, Japan's most popular messaging app, further expanding its reach. Combining the monthly active users of both platforms, the total reaches approximately 170 million people.
As Japan's largest media platform, Yahoo! JAPAN offers excellent marketing opportunities for advertisers looking to expand their business in Japan.
In this article, we will provide a step-by-step guide on how to get started with Yahoo! JAPAN Advertising.
You can achieve success by leveraging Yahoo! JAPAN Advertising as a valuable tool to grow your business and reach your target audience.
1. Obtain a Yahoo! JAPAN ID
To start advertising, you will need a Yahoo! JAPAN ID. Please note that a valid mobile phone number in Japan is required to obtain a Yahoo! JAPAN ID. If you don't have one, don't worry. You can apply for it through the provided link.
Registering a Yahoo! JAPAN ID requires a review process, which may take up to 15 business days to complete.
If you encounter any difficulties during the registration process, contact DMFA for assistance.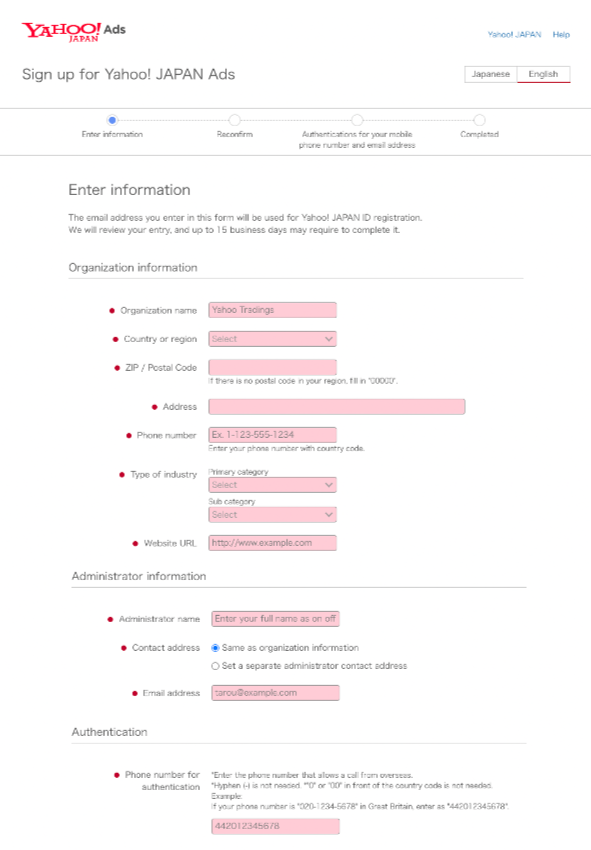 2. Login to the Ad Management Tool
Use your Yahoo! JAPAN ID to log in to the Ad Management Tool.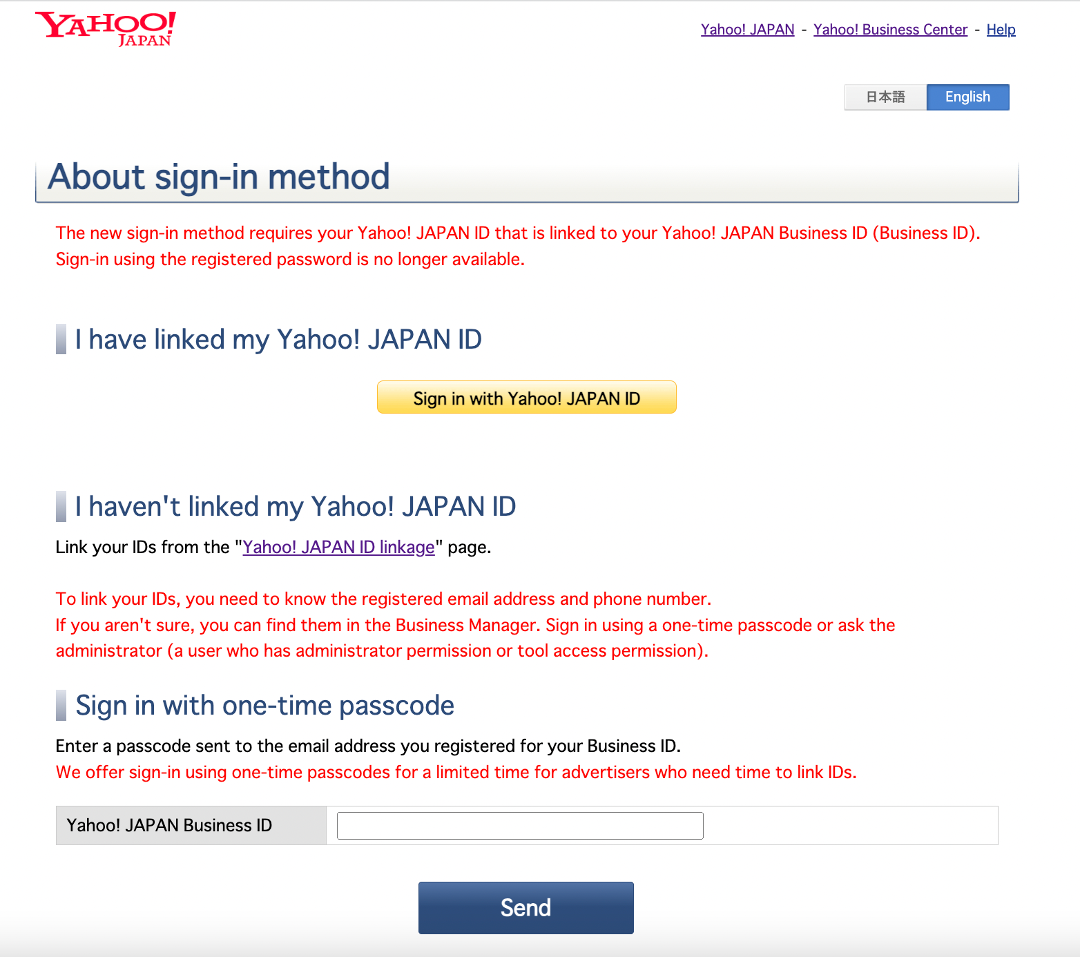 On the login screen, enter your Yahoo! JAPAN ID (along with the registered mobile phone number and email address associated with your Yahoo! JAPAN ID) to log in. Please note that the screen may vary depending on your usage, such as password settings or SMS authentication.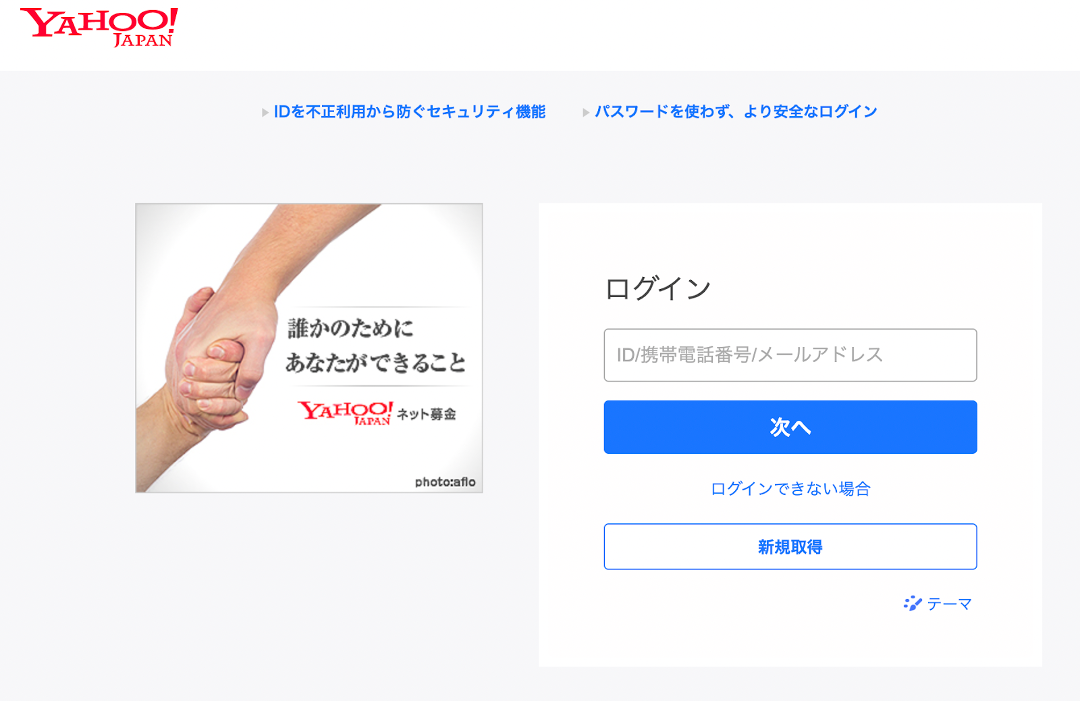 Once the Ad Management Tool is displayed, select the appropriate tab based on your objectives. We will introduce the detailed tab structure that appears after logging in in the next blog post.
3. Payment Settings
Enter the information of the credit card you will use for advertising payments. Only users with administrative privileges can set up payments. If you plan to use a credit card for payment, please ensure that the credit card is compatible with 3D Secure. Registration and payment cannot be made if the credit card does not support 3D Secure. If you encounter any difficulties, please contact DMFA for assistance. For customers who wish to make overseas transfers, separate procedures are required. If you wish to proceed with the necessary steps, please contact us.
4. Campaign Creation and Ad Review
Create a campaign to start delivering your ads. Determine the keywords and daily budget for your campaign. Once the ad review process is completed, your ads will start running. At DMFA, we provide free support for campaign creation and ad review. If you are interested, please contact us for assistance.
If you are facing challenges with achieving results from advertising in Japan, are unsure where to start, or have clients who are considering advertising in Japan but lack internal resources or are advertising agencies, DMFA is here to help. We have professionals who are well-versed in Yahoo! JAPAN Advertising and the Japanese market, and we can provide you with the best plan tailored to your company's needs.