What is
LINE

?

LINE, Japan's most popular messaging app, was founded in 2011 and now has over 95 million monthly active users in Japan. LINE Ads allows advertisers to reach the largest user demographic in Japan – and this guide will help you learn how to use it to your advantage.

This equates to approximately 76% of the entire population. Globally, there are around 189 million users, mostly in other Asian countries such as Indonesia, Taiwan, and Thailand.

Although it's mostly known as a messaging app, LINE is more than that. The platform includes a news stream, digital payment system, blogging platform, and video on demand. It also has a programmatic advertising model called LINE Ads, which can be used by companies large and small who wish to increase brand awareness, sales and customers.

This LINE Ads starter guide gives an overview of LINE Ads' main features and benefits, as well as how to apply for and start running LINE Ads. 
Want to learn more?
Read our article on the Asian market and its most popular social media platforms →
---
Japan's
largest

platform

Over 300,000 brands use LINE Ads.

The ads are typically placed at the top of LINE chat lists and LINE VOOM, as well as on popular family-friendly services such as LINE NEWS and LINE Manga.

In addition to the LINE app, ads can be placed on other services and partner apps through the LINE Ad Network.

Another important feature worth mentioning is the fact that over 40% of Japan's social media users do not use platforms other than LINE. Utilising this channel can let you reach an audience you wouldn't be able to connect with via other platforms.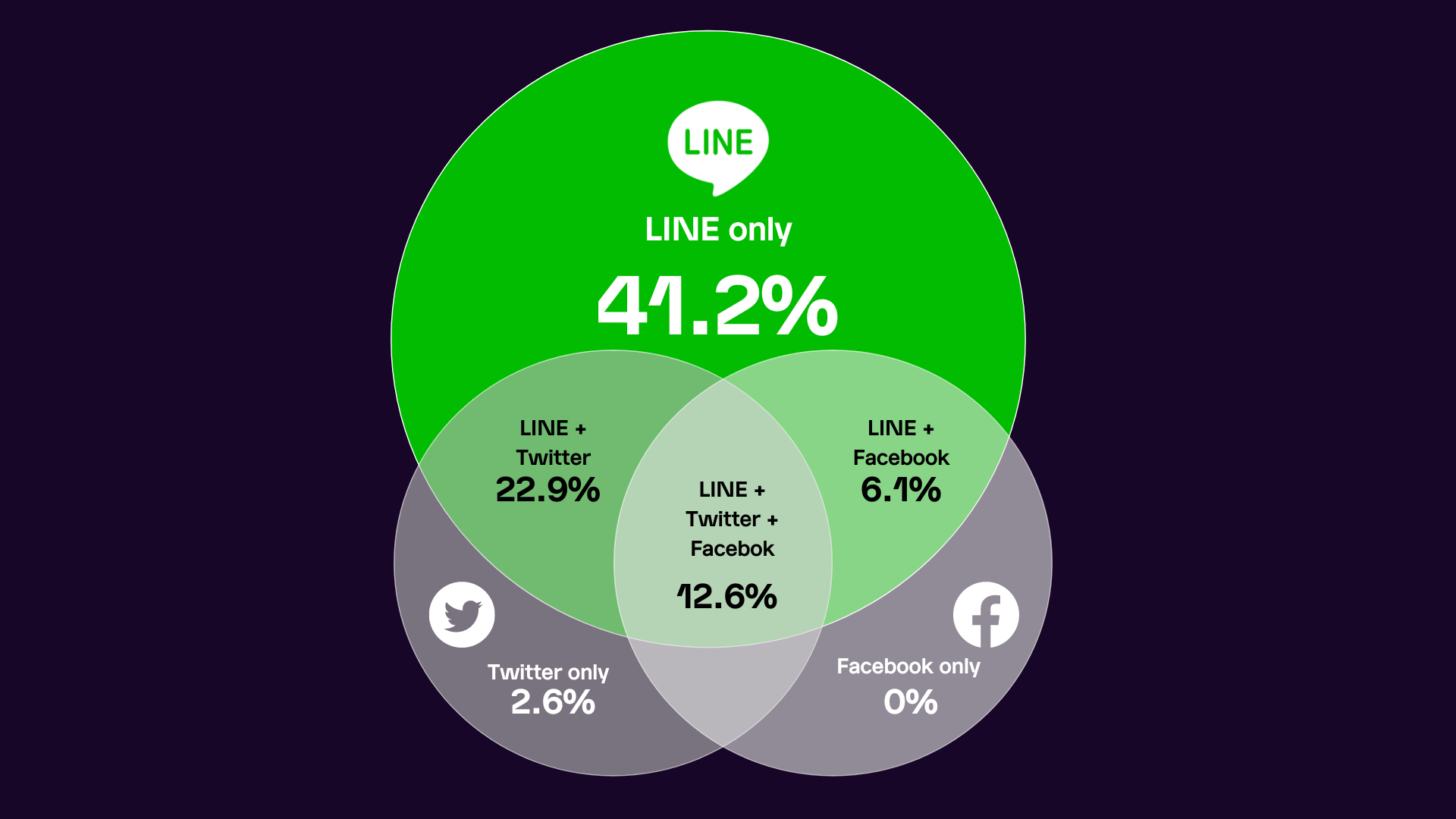 Targeting and distribution functions
LINE Ads has targeting and distribution functions that utilize data to increase the ads' effectiveness.
Based on user information such as age, gender, location and 'deemed attributes' like behavioural history, LINE displays advertisements to users who are likely to react, such as when visiting a shop or making a purchase. This increases the ads' cost-effectiveness and ROI. 

---
Audience targeting/re-targeting 
Advertisers can use their own data to deliver advertisements to targeted users.
For example, if they have the device ID of a user who purchased a product or service for the first time, they can use that data to show advertisements that encourage them to purchase again.
---
Audience segmentation
By segmenting users based on their attributes and interests, ads that target such segments prove to be highly effective.  
---
Look-alike audiences 
Through look-alike audience targeting, LINE searches for users similar to a specified segment, distributing ads to a broader target audience.
Advertisers can select the level of similarity from 1 to 15%. The size of the audience decreases as the level of similarity increases. 
---
Step-by-step
ad account

creation guide
Step 1: account creation
To use LINE Ads, you will first need a LINE Business ID.
You can create a LINE Business ID using your personal LINE account or email address. After creating an account, you can log in and see the ads management page after confirming and agreeing to the Terms of Use.
If you wish to open a LINE Official Account for the Japanese market, you must set this up separately. Please contact us to see how our team at DMFA can help →
---
Step 2: Ad accounts and groups
After logging into your account, you can create groups and ad accounts to manage your LINE Ads.
Groups can be created by bundling ad accounts. You must create an ad account for each product you are promoting, and you also must input basic information such as the company name and the URL of your website.
Please note that to create an advertising account, you must first open a LINE Official Account, as this will be linked to your advertising account. This can either be verified or unverified. However, only businesses with a registered entity in Japan can apply for a verified account. Obtaining a verified account involves a rigorous pre-approval check in Japanese, but DMFA can assist you with the entire process.
---
Step 3: LINE Tag implementation and media upload
Upload the media (creatives) for your ads. Creatives should be following the regulations set by LINE.
Be sure to place the tracking tool LINE Tag on the landing pages you wish to measure and track.
---
Step 4: ad creation
Now, you can create your first campaign, ad groups and ads.
In the campaign section, you will define the objective of the campaign. In the ad group section, you will set the target audience, bidding method and budget. And in the ad section, you will put in the landing page URL, as well as the graphic and copy for the ad. 
---
Step 5: campaign launch
After LINE has finished reviewing the information entered up to this point, the ad's status will change to 'Available' and the advertisements will go live.
Please note that if you are not based in Japan, you will not be able to set up steps 2-5 or bill on your own – you will need a trusted partner to help with the account set up process.
---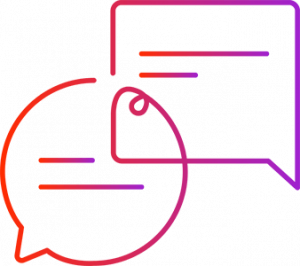 Let's talk!
As part of the SoftBank Group, DMFA is LINE's official partner. Our bilingual Japanese digital marketing expert team offers full support and management of LINE Ads and LINE Official Accounts. 
Simply fill in the form, and our team will get back to you →