With the arrival of summer, marketers need to prepare themselves for a season of sizzling hot temperatures and busy marketing campaigns. Japan offers a unique and exciting opportunity for businesses looking to capitalise on the season. 
In this article, we'll take a closer look at the latest summer marketing trends in Japan that are set to make waves in 2023. From traditional festivals to unique product launches and everything in between, we'll explore the creative and effective strategies that businesses can use to stand out in the crowded summer marketplace. 
Read on to discover how to make the most of your summer marketing campaigns in Japan.
Trend #1: Summer festivals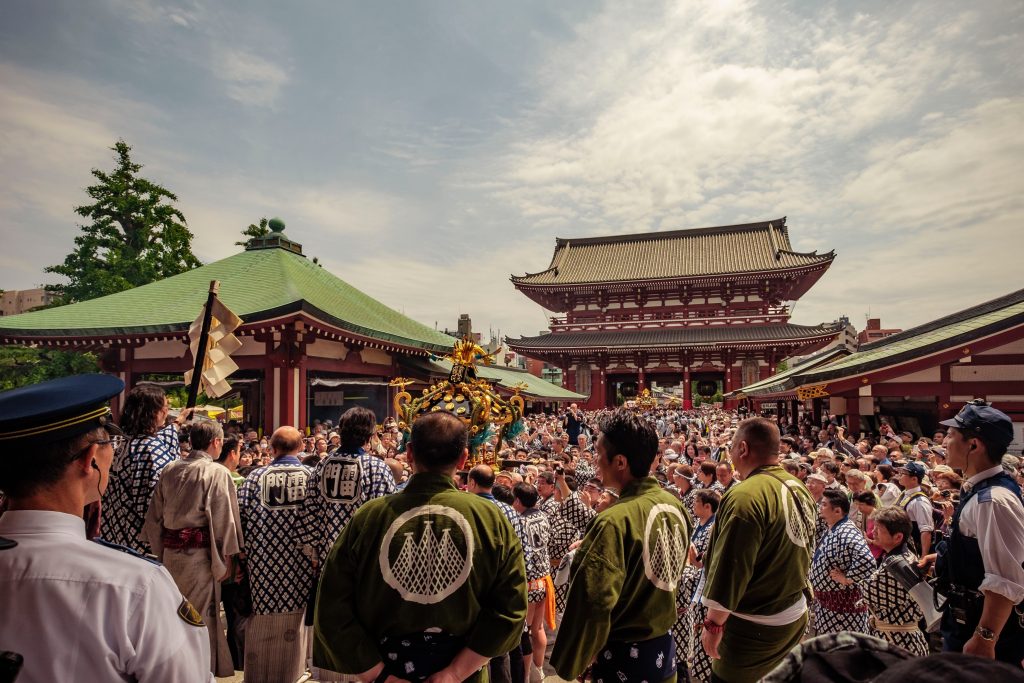 Summer matsuri festivals are a cultural staple in Japan, offering a lively atmosphere filled with traditional performances, food stalls, and festive parades. Typically held between June and September, these events attract large crowds and provide an excellent opportunity for businesses to engage with customers and promote their brands.
Summer is also the time of two famous Japanese holidays. Tanabata, also known as a 'Star Festival' is observed on July 7th. During the celebration, people write their wishes on small pieces of paper, and hang them on bamboo branches, hoping that their wishes will come true.
Obon – celebrated in mid-August – is an annual holiday when the spirits of families and ancestors travel back to this world. During these events, many people travel back to their hometowns to celebrate with family and friends. 
For businesses, these festivals offer a chance to reach a wider audience by sponsoring events, hosting events, or launching limited-edition products. These campaigns often feature social media promotions, in-store displays, and contests to engage customers and promote brand awareness.
Summer campaign we loved: "Obon Barrel" by KFC 1
Last year, KFC released a time-limited 'Obon Barrel' campaign. The special bucket consisted of 10 pieces of ever-popular chicken, alongside 4 crispy tenders and a portion of fries.
It was available between the 3rd and 16th of August for a special price of 3,400 yen (around $25.5).
Obon in Japan is an occasion for family and relatives to gather. Demand for food and souvenirs that can be eaten by a large group of people increases.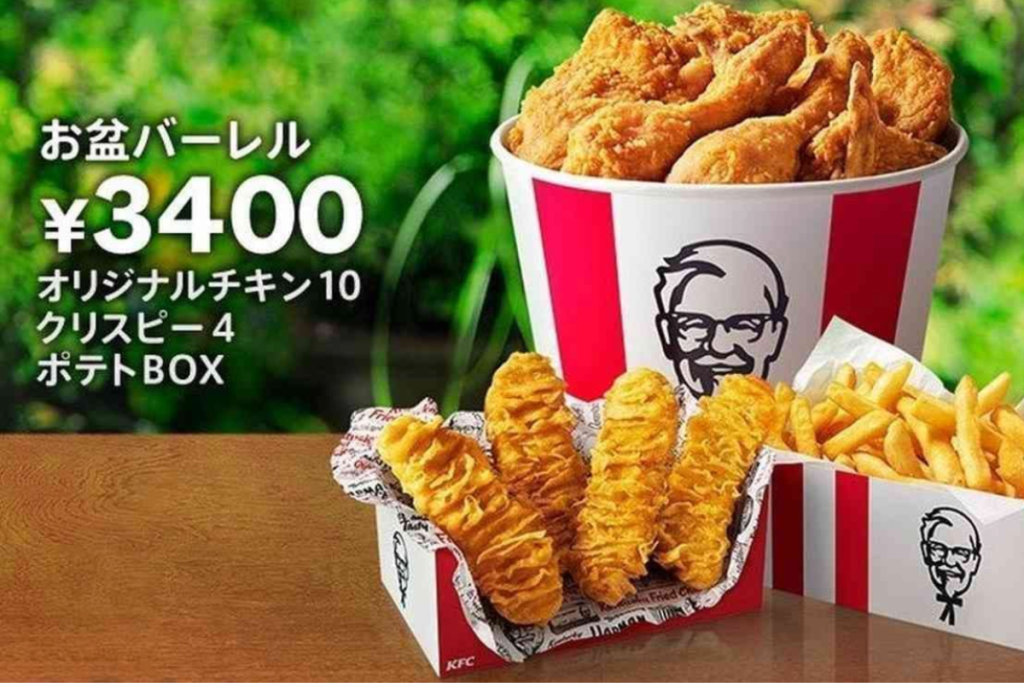 Source: KFC Japan
Trend #2: Travel & outdoor activities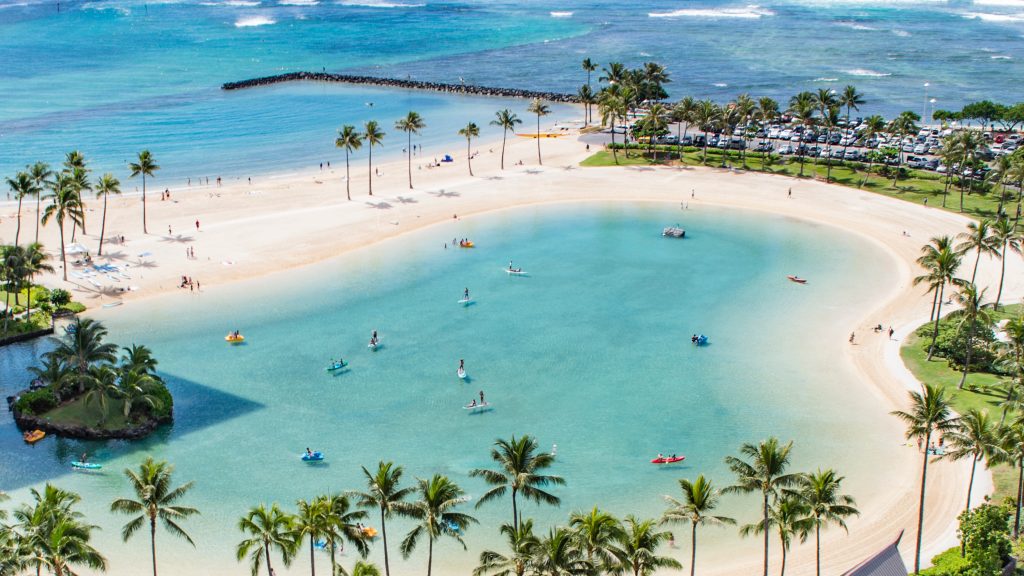 Summer is a busy travel season in Japan. This is because many Japanese people have a summer break from work or school during July and August, making it a popular time for domestic and international travel. Destinations like Okinawa and Hawaii are on the top of bucket lists for many.
Additionally, the warm and sunny weather during summer makes it a great time to engage in outdoor activities and visit scenic locations throughout the country. Hiking, camping, and beach trips are rising in popularity during the summer months. As a result, travel and tourism-related businesses in Japan tend to focus on promoting their destinations and offerings during this season.
We are expecting this year to be particularly busy. For the first time since the beginning of the pandemic, most COVID-19 restrictions are lifted, and international travellers are allowed into the country.
To make the most of the summer season, brands in Japan use a variety of marketing strategies to attract customers. Some brands offer limited-time discounts and promotions. Others take to their social media platforms such as LINE 2, Twitter, and YouTube to showcase their offerings and engage with their target audience.
In addition, brands in Japan often collaborate with popular influencers and celebrities to endorse their products and services. This approach has proven to be quite effective, as influencers and celebrities have a significant following in Japan and can help to boost brand visibility and credibility.
Summer campaign we loved: "Discover Tohoku" by Japan Airlines
Tohoku is a region located in the northern part of Honshu, Japan's main island. It's known for beautiful natural landscapes, hot springs, and traditional culture.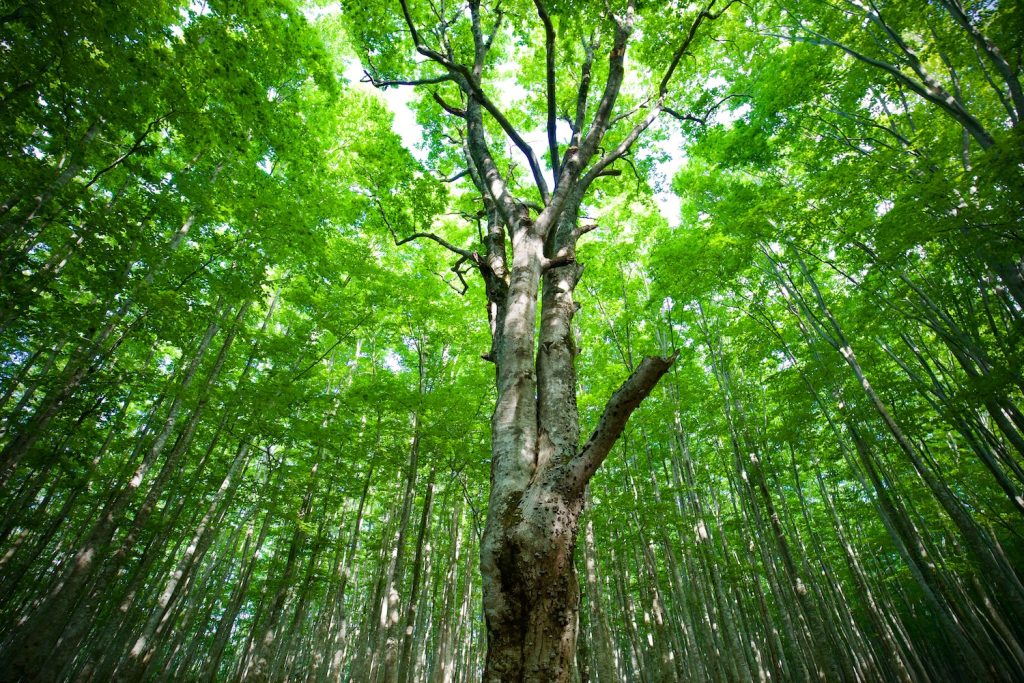 In the summer of 2022, Japan Airlines created a series of engaging videos featuring local cuisine, festivals, and activities such as hiking and cycling.
The airlines also partnered with local businesses and tourism organizations to create unique travel experiences for their customers: staying in a traditional Japanese inn, or visiting a local sake brewery.
The campaign was a huge success – Japan Airlines reported a 50% increase in bookings to Tohoku compared to the previous year. It also won awards for its creativity and effectiveness in promoting post-pandemic domestic travel in Japan.
Trend #3: Anti-heat gear
Japanese summers can be very tough. The combination of high temperatures and humidity makes even the simplest of tasks unbearable. Brands across the country have recognized this issue and keep coming up with new products that help people stay cool and comfortable during the hot summer months.
One of the best-selling products during summer is… a portable air conditioner. It is perfect for those who don't have access to central AC units. These portable devices are compact and easy to move around, making them ideal for use in small apartments or bedrooms.
Cooling body spray is another example of a popular summer product. It usually contains menthol or other cooling ingredients that can be applied directly to the skin. Many people find this refreshing and use it to cool down after a workout or on a hot day.
Cooling pillows – designed to keep your head cool while you sleep. Cooling neck rings – available in all sorts of colours and prints to go with every outfit. Cooling pet clothes – to keep your furry friends comfortable. The list goes on, and anything that can bring a refreshing feeling of breeze will be in high demand.
Summer campaign we loved: "47 Jimoto Frappuccino" by Starbucks
2 years ago, Starbucks celebrated their 25th anniversary in Japan, and released a time-limited '47 Jimoto Frappuccino' campaign. It featured 47 brand-new frappuccino flavours, one for each of Japan's prefectures.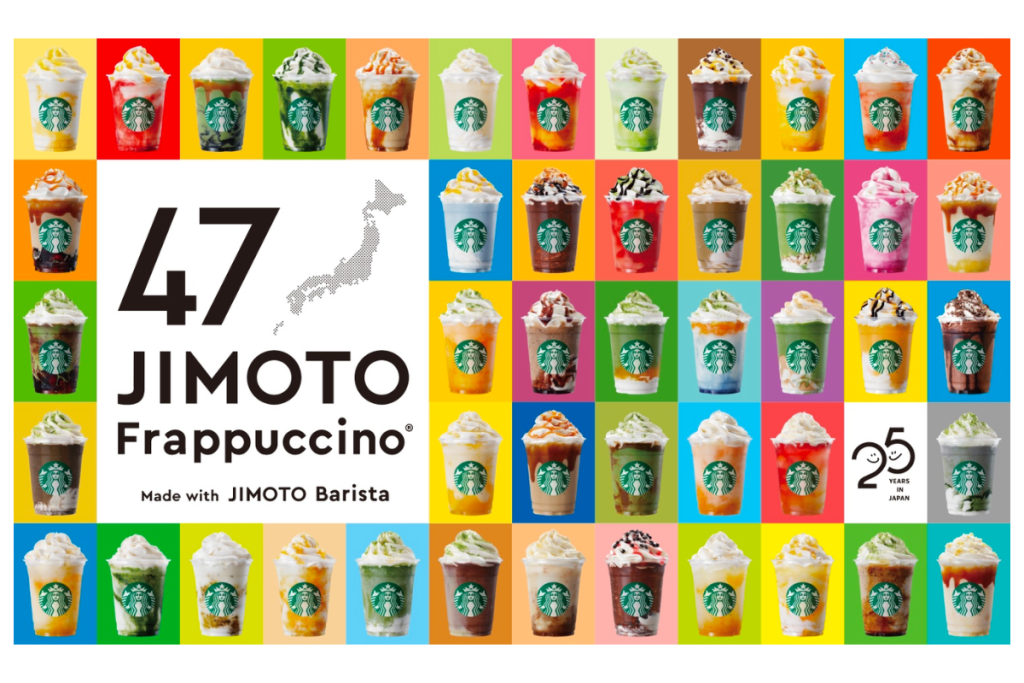 Source: Starbucks
For a limited time, customers could try deliciously refreshing drinks that were unique to their region. For example:
– Hokkaido Frappuccino: containing milk, sugar cane, corn flakes, all resembling snow and bright sunshine
– Tokyo Frappuccino: a node to the first Starbucks store in Japan, featuring the brand's premium Tokyo Roast, whipped cream, and caramel sauce
– Shiga Frappuccino: a blue marvel, featuring butterfly pea tea syrup and milk, representing the beauty of Lake Biwa, and matcha powder symbolising the surrounding mountains.
Why do Japanese people love Starbucks? Watch our video here.
Do you need help with marketing your products in Japan?
DMFA is a part of the SoftBank family, and we provide digital marketing services in Japan and the APAC region. If you'd like to learn more about our services or speak with our consultants, please don't hesitate to get in touch.
Simply fill in the form and our team will get back to you as soon as possible.
---
Source:
1. https://entabe.jp/50003/kentucky-obon-burrel-and-obon-pack
2. https://www.digitalmarketingforasia.com/the-ultimate-guide-to-using-line-japan-for-advertising-your-business-2/