What are the most popular

social media platforms

in Japan in 2023?
Before we move on to discussing which social media platforms are currently most popular in Japan, let's have a quick look at the Japanese Internet users.
As of September 2023, Japan's population is 123.3 million people, and 102.5 million of them are Internet users, which makes up 83% of the total population.
It is estimated that around 92 million people use social media, up to 74% of the total population. 
Source: DMFA YouTube
---
#5 Facebook
In Japan, Facebook has around 15.05 million users and rather than connecting with family and friends, people use it for business.
It is a good platform for business networking and making professional connections. Over 98.5% of people access Facebook via mobile phone.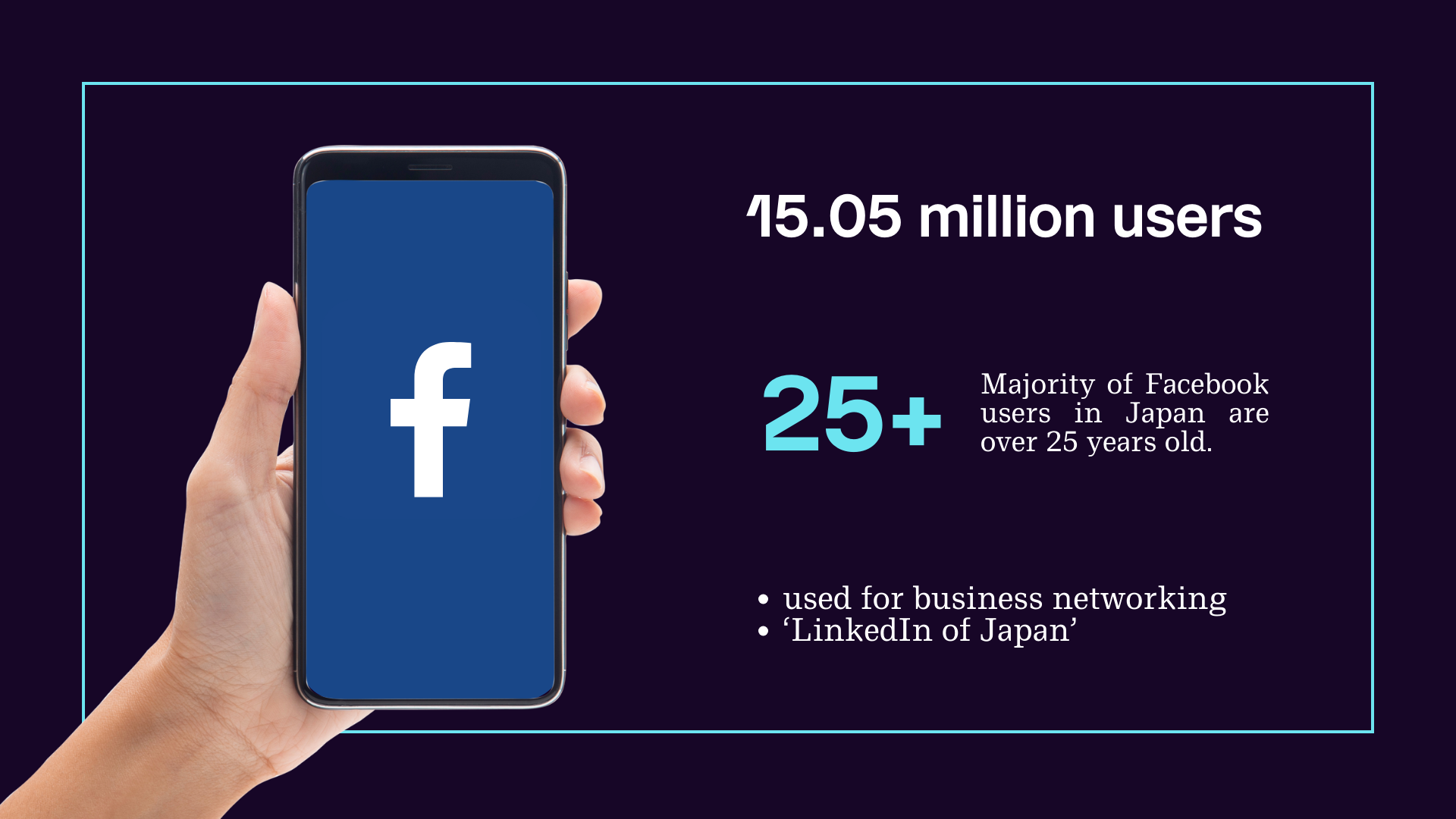 ---
#4 TikTok
In the 4th place, we have TikTok, with 20.7 million users aged 18 and above.
Especially recently, following the global shift from static to dynamic content, TikTok is becoming more and more popular, especially among the younger audience.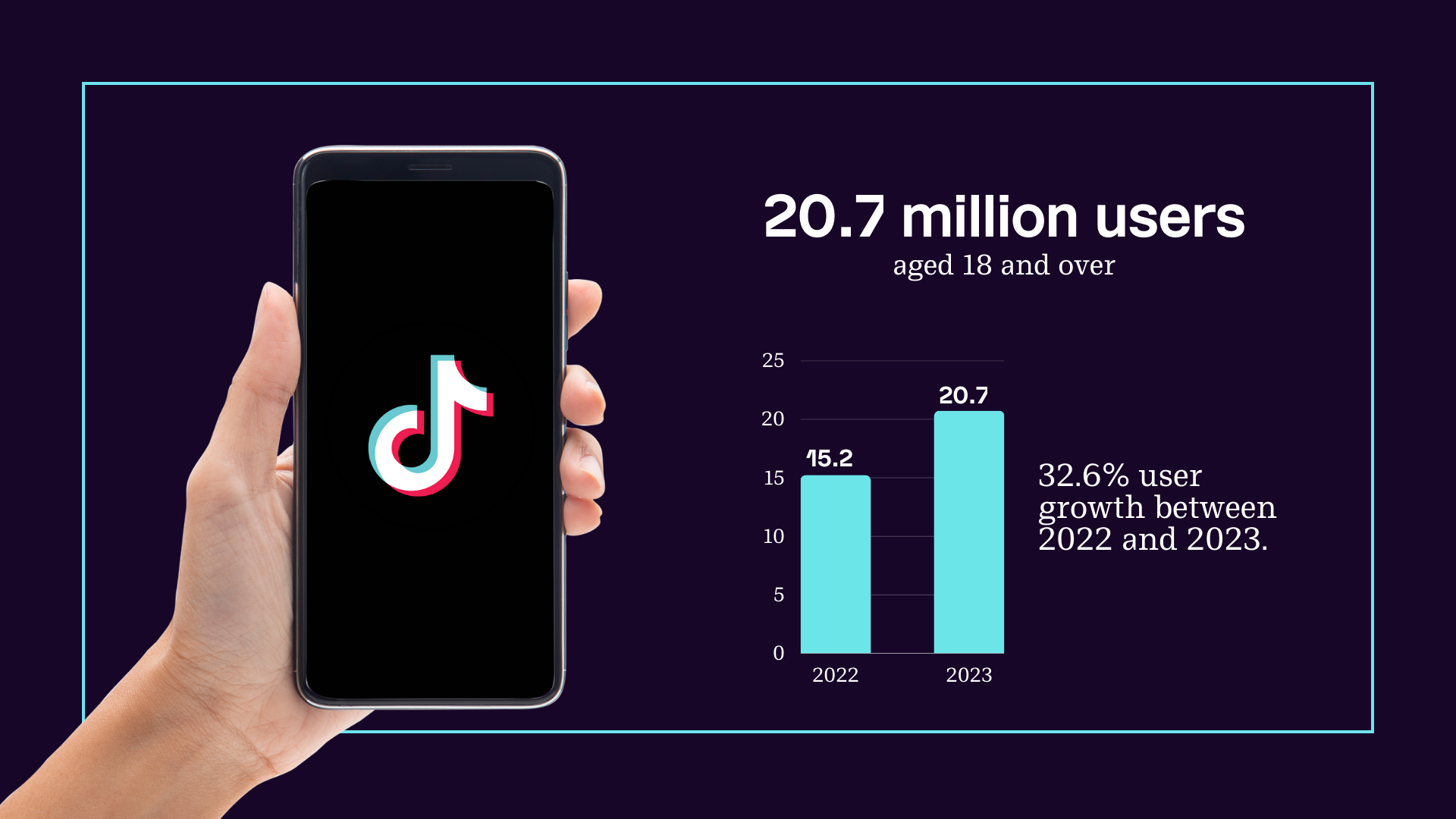 ---
#3 Instagram
Coming in number 3, with 45.7 million users, we've got Instagram.
It is prevalent among younger people, from teenagers to early 30s. Over the past years, Instagram has rapidly grown in Japan and is now used by over 40% of the population. As it is a very visual app, food and fashion brands are really popular on the platform.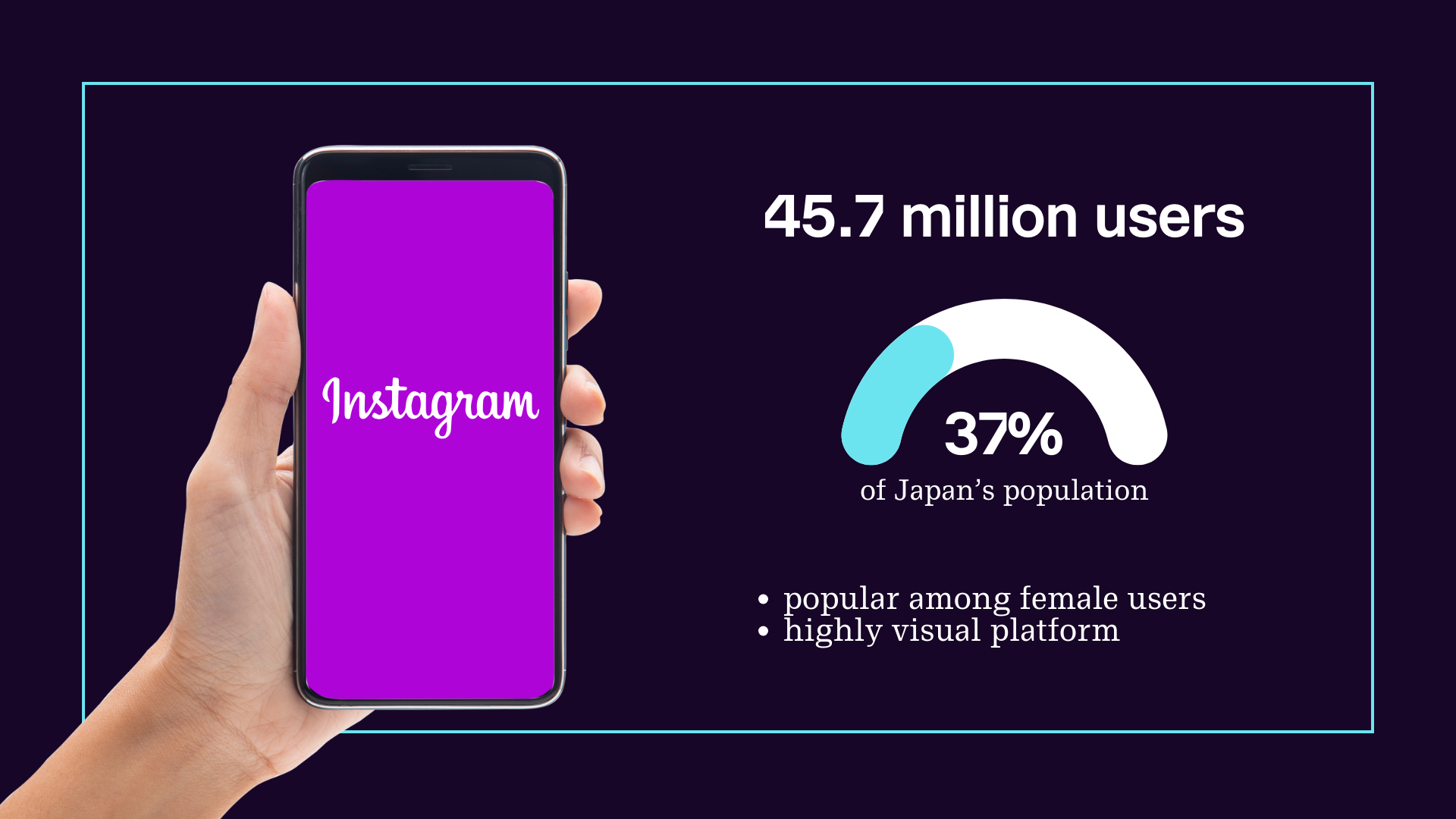 ---
#2 Twitter / X
2nd place belongs to Twitter / X, with 67.5 million users.
Japanese Twitter is 2nd largest in the world, right after the USA. Twitter is an attractive option as it allows users to stay anonymous and share their opinions. Similarly to other platforms, it is mostly used by younger people, and its popularity decreases with age.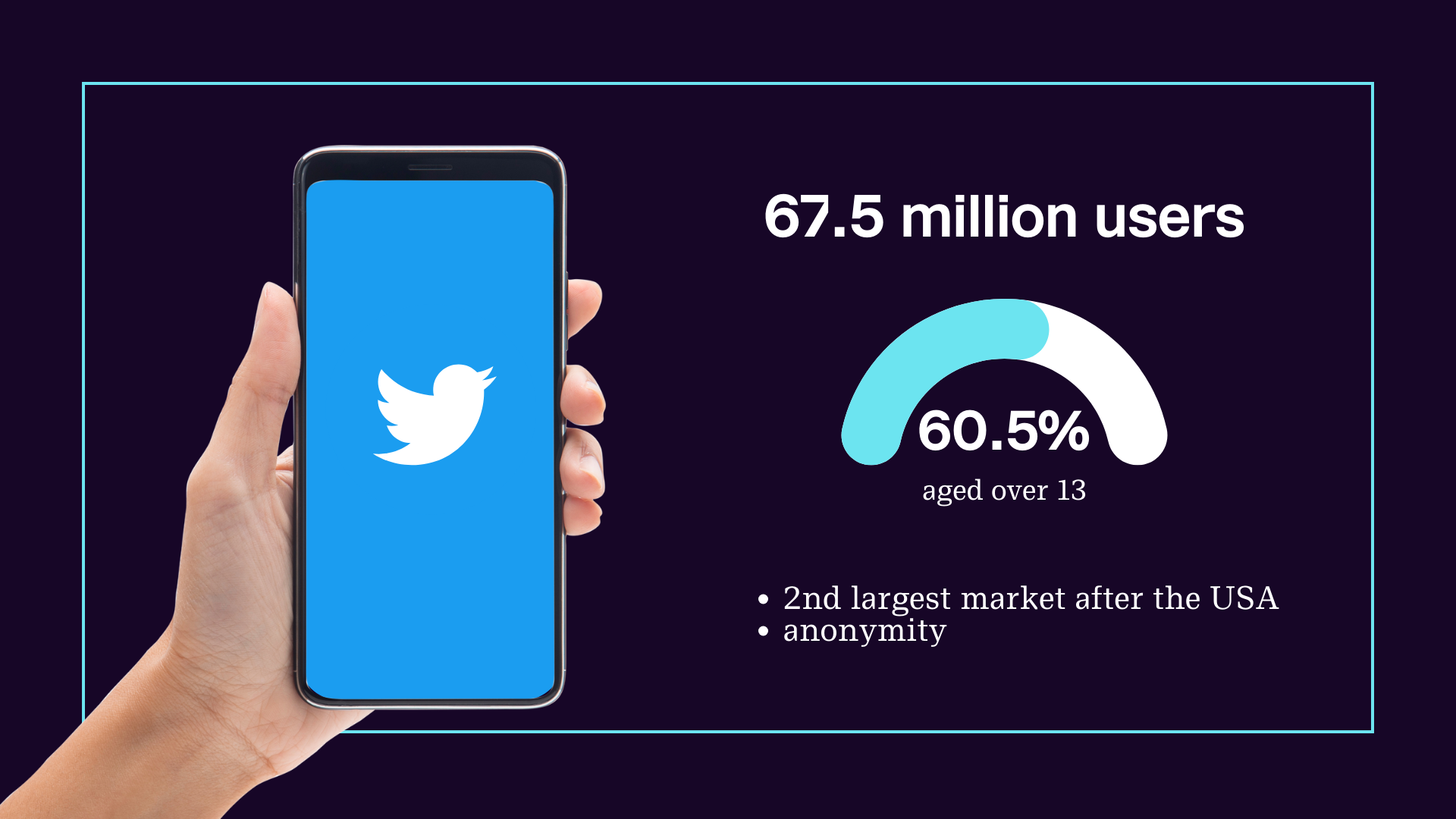 ---
#1 LINE
LINE is the true king of Japanese social media.
It first started as a messenger app, similar to WhatsApp, but it is now much more than that. It has over 95 million monthly active users, over 77% of the society.
LINE is also the 2nd most downloaded app on the Japanese app store after PayPay (contactless payment system).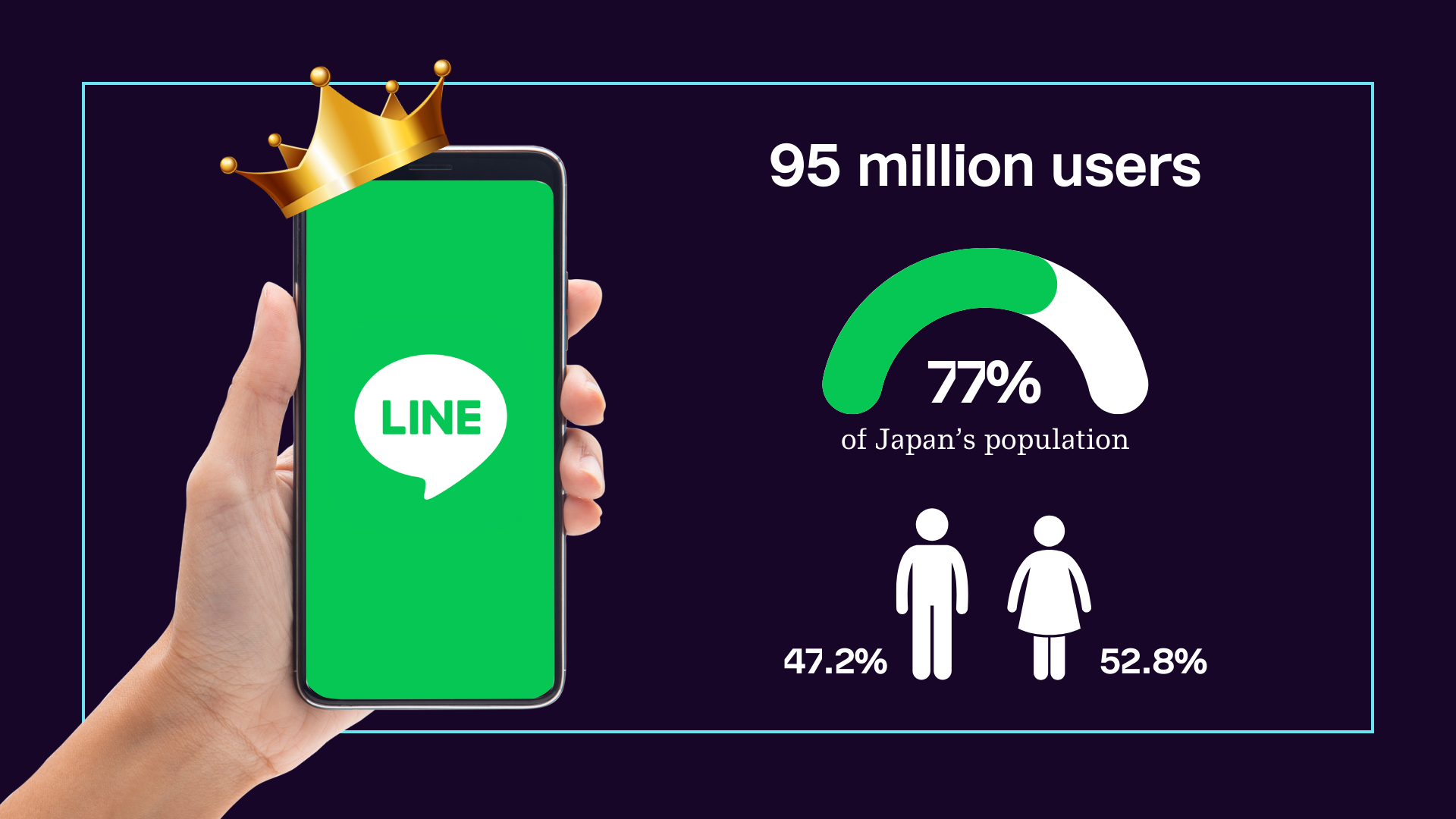 Apart from messaging, LINE now offers over 100 services that Japanese Internet users interact with daily, and with such a wide market reach, it is a very powerful marketing tool.
LINE Official Account management services
As part of the SoftBank Group, DMFA is LINE's official partner.
Our bilingual Japanese digital marketing expert team offers full support and management of LINE Ads and LINE Official Accounts. 
---
Let's work
together

!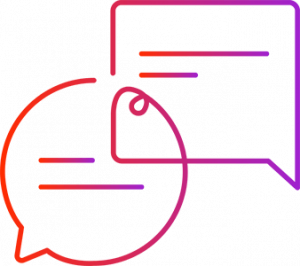 Contact us to learn more about our digital marketing services.
Simply fill in the form, and our team will get back to you to schedule a call →