Cash-based

country

For years, Japan was primarily a cash economy. People preferred physical banknotes over cashless transactions.

In fact, back in 2021 cashless payments were just 15.1% of total transactions and only rising slowly. Comparatively, in the UK this statistic was 27% in the same year.

However, this all changed when the COVID-19 pandemic hit. In as little as one year passing, the cashless payment ratio reached 32.5% in 2022 and it continues to rise in payment favourability. Of the methods involved, e-money & QR code payments have grown substantially over the past few years in Japan.
But what are

Japan's most popular cashless payment methods

?
Why have QR codes become so popular? Is this meteoric rise of cashless payments here to stay? Should businesses include multiple cashless payment methods in their stack?
In this blog, we explore the answers to these questions to help you better to understand the state of cashless payments in the country.
---

Before we start
Download our free white paper on cashless & contactless payments in Japan here →
---
Japan's
most popular

cashless payment methods

♦ Credit card
The most popular cashless payment method in the world. In Japan, credit card usage is as high as 77%. The total sales through credit cards issued by Japanese companies reached 74.4 trillion yen in 2020.

♦ Debit Card
Money is immediately deducted from a user's bank (savings) account. The total debit card payments in 2020 (including J-Debit and branded cards like Visa) reached over 2.2 trillion yen.

♦ E-money
A service that uses electronic data to settle payments online. As cash becomes digitised, there is no longer a need for manual (offline) transactions. Electronic money can be used for:
     ⋅ prepaid payments – this requires the user to top up a mobile app or card before the transaction.
     ⋅ postpaid payments – the user is charged at a later time.

Recently, prepaid travel cards like Suica (used by 58% of commuters), or QR code payment services like PayPay (54% penetration rate) have gained popularity. Over half of the Japanese population uses e-money, which is predicted to increase. In 2020, the total value of code payments (including barcode payments) reached over 4.2 trillion yen.
---
The 4 main types of
e-money
♦ Transportation IC (Integrated Circuit)
Cards like Suica or ICOCA can be used to pay for transportation, like buses and trains, and for purchasing goods at vending machines or shops.
♦ Prepaid Cards
Cards such as nanaco or Rakuten Edy allow customers to pay electronically at supermarkets or convenience stores.
♦ Credit Cards
This type of payment works by linking a credit card to an electronic money system, eliminating the need to charge it before making payments.
♦ QR Codes
Payments are completed via smartphone, by linking a mobile app account with a credit card.
---
The 3 main types of
postpaid payments
♦ Direct carrier billing
This allows users to purchase digital content and products through their mobile phone carrier using a code.
♦ Web 'konbini' (convenience store) payments
This allows customers to order goods and services online and pay for them over the counter with cash at major convenience stores nationwide.
♦ NP Atobarai (Net Protections post-payment)
Delayed payments at places like convenience stores, banks and post offices.
---
How cashless payments can
affect sales
According to a 2020 survey on e-commerce payment methods, credit card payment rates have decreased while e-money payment methods (like PayPay) have increased when compared to data from 2018.
But does it matter which forms of payment a business offers, and should they offer the customer more than one option? This survey aimed to answer these questions.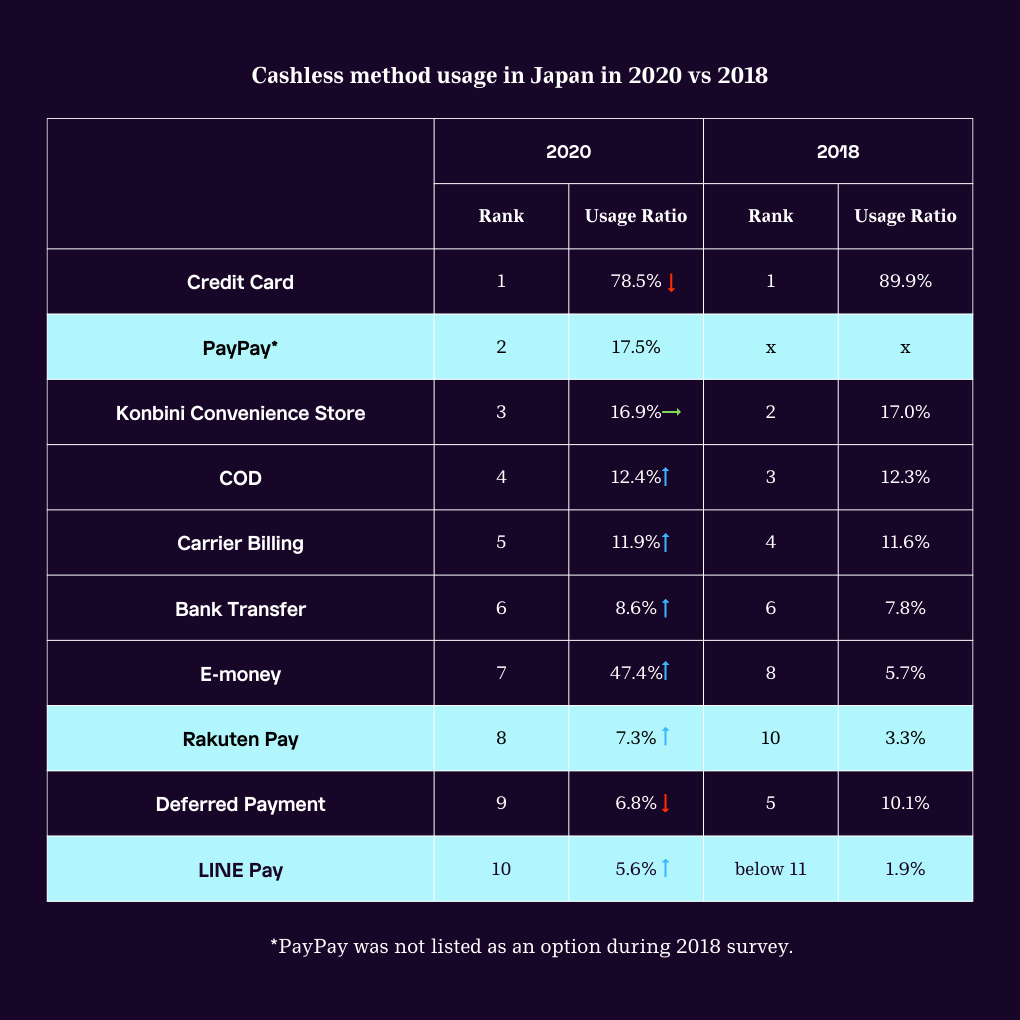 ---
Participants were asked about their preferred payment method for purchasing goods on e-commerce sites.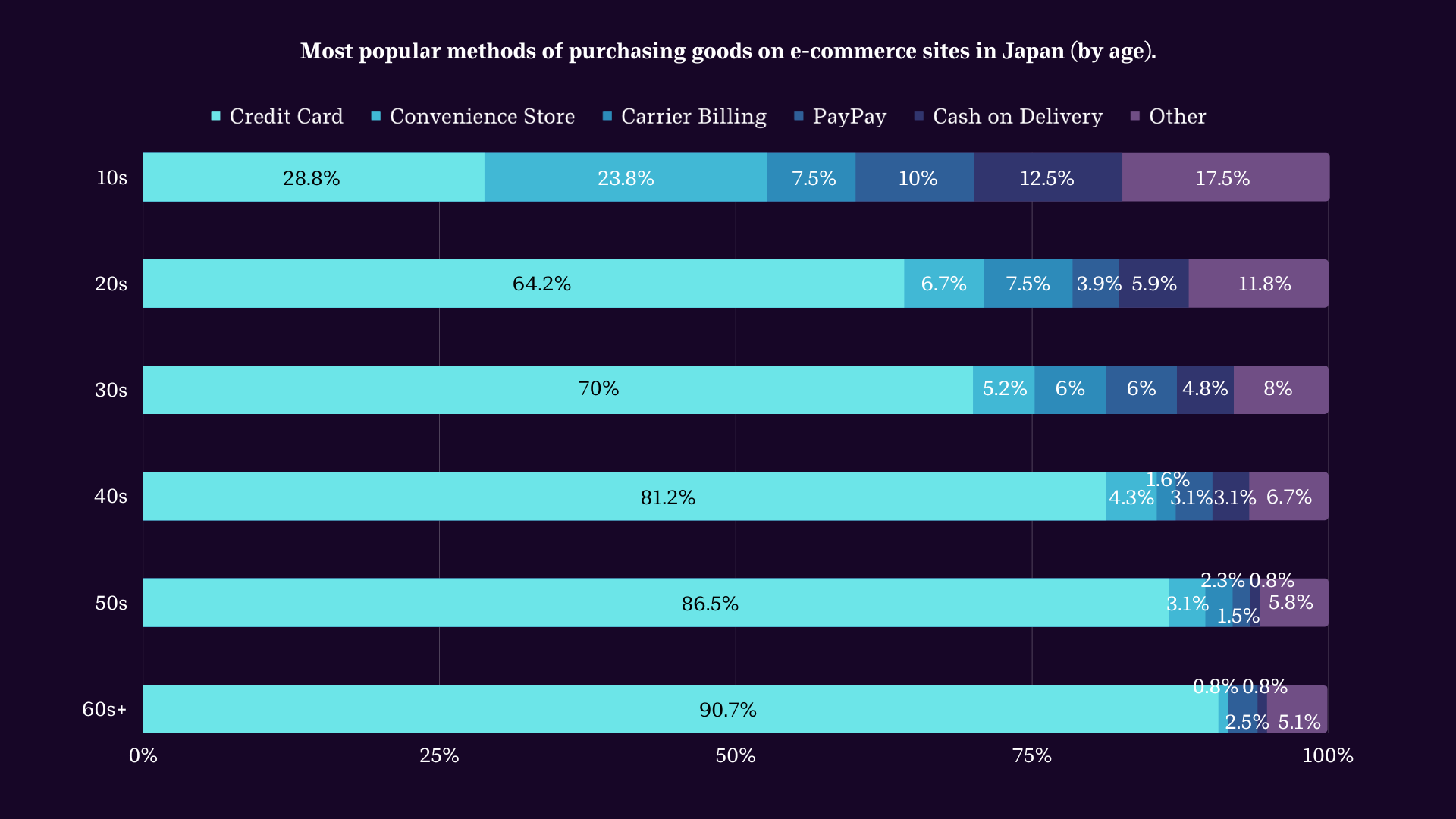 Both men and women pointed to credit card payments as their preferred method, followed by convenience store payments. In terms of age groups, credit card payments were used by less than 40% of teens, while other methods, like convenience stores, direct carrier billing, PayPay (online) payments, and cash on delivery, were as high as 45%.
For men in their 20s and 30s, convenience stores, direct carrier billing, PayPay, and cash on delivery exceeded 20%. These results show that e-commerce sites must provide various payment methods.
---
Respondents were also asked what they would do if it were not possible to pay with their preferred method online.
Most respondents– 60% of men and women shopping for physical products, and 70% of men and 60% of women shopping for digital content– said they would leave the site without purchasing anything.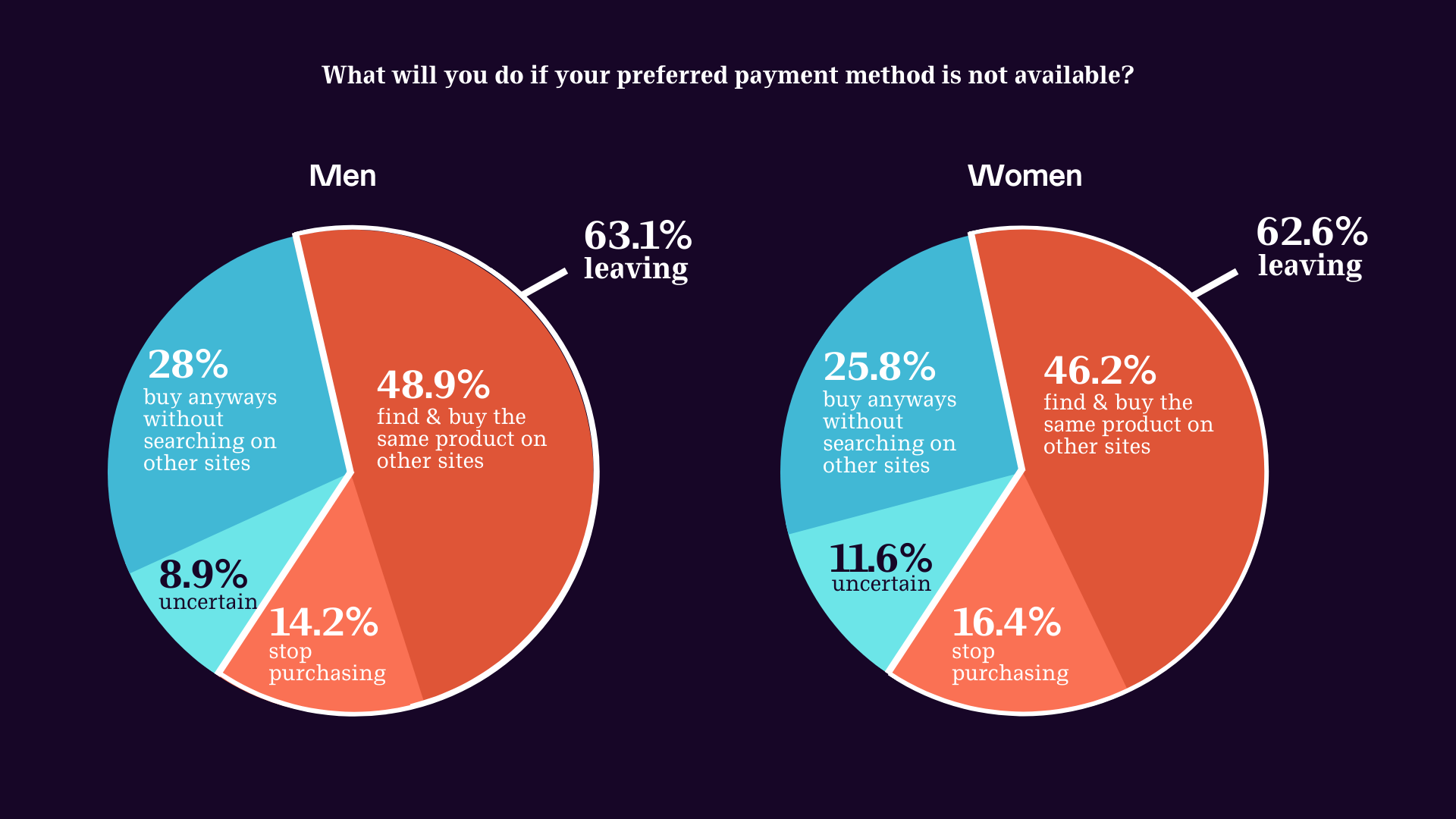 These results indicate that including customers' preferred payment method may be that final 'push' that can make or break a sale. In addition to offering attractive products and services, businesses should prioritize providing popular payment methods, as this will lead to more conversions and sales.
---
Navigating the
cashless payments landscape

in Japan

Amidst the pandemic, demand for e-commerce and cashless payments in Japan continues to grow as more people choose to buy online rather than offline. The data shows that it has become an integral part of any modern successful business in Japan.

The final question for any modern nation is whether its economy will ever become fully digital. In Japan, this is still unclear but it is certainly looking more likely by the year.
---

Want to learn more?
Download our free white paper on cashless & contactless payments in Japan here →
---
Let's talk!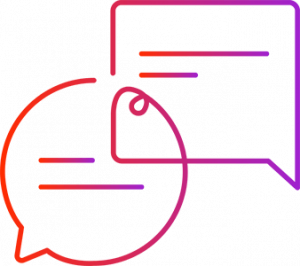 DMFA provides support for unique Japanese payment services. Reach out to learn more about available options, as well as our digital marketing services.
Simply fill in the form and our team will get back to you as soon as possible →