The beauty brand ORBIS, founded in 1987, have been using their LINE Official Account as one of their key communication channels since 2013.
*For previous coverage, click here (in Japanese).
They currently have over 33 million friends on LINE. With customer data at the core, ORBIS utilises their LINE Official Account to develop everything from brand awareness and customer acquisition to customer loyalty. LINE Japan spoke with Sunao Yamaguchi of ORBIS about their LINE marketing strategy.
Objective
To develop marketing policies that cover everything from brand awareness and customer acquisition to customer loyalty through the same channel without needing to divide communication.
Policies
Established a LINE Official Account and gained 33 million friends through the use of LINE promotional stamps and other methods.
Established a messaging dissemination plan for the LINE Official Account, and implemented a PDCA cycle while improving creatives and segmentation.
Results
Compared to the efficacy of other social media channels, the CPO (cost per order) for new user acquisition via the LINE Official Account was 30.3%.
Compared to other social media channels, the conversion rate of fans (those who have made a second purchase) via the LINE Official Account was 160.5%.
Large-scale account growth 
Since its founding, beauty brand ORBIS have been committed to "believing in and drawing out the skin's natural strength'. Their brand message is 'Make you feel beautiful'. They are behind the iconic skincare series 'ORBIS U', edible skincare product 'ORBIS Defensera', and cleansing product 'ORBIS Off Cream', which switches the skin and the mind into "off mode".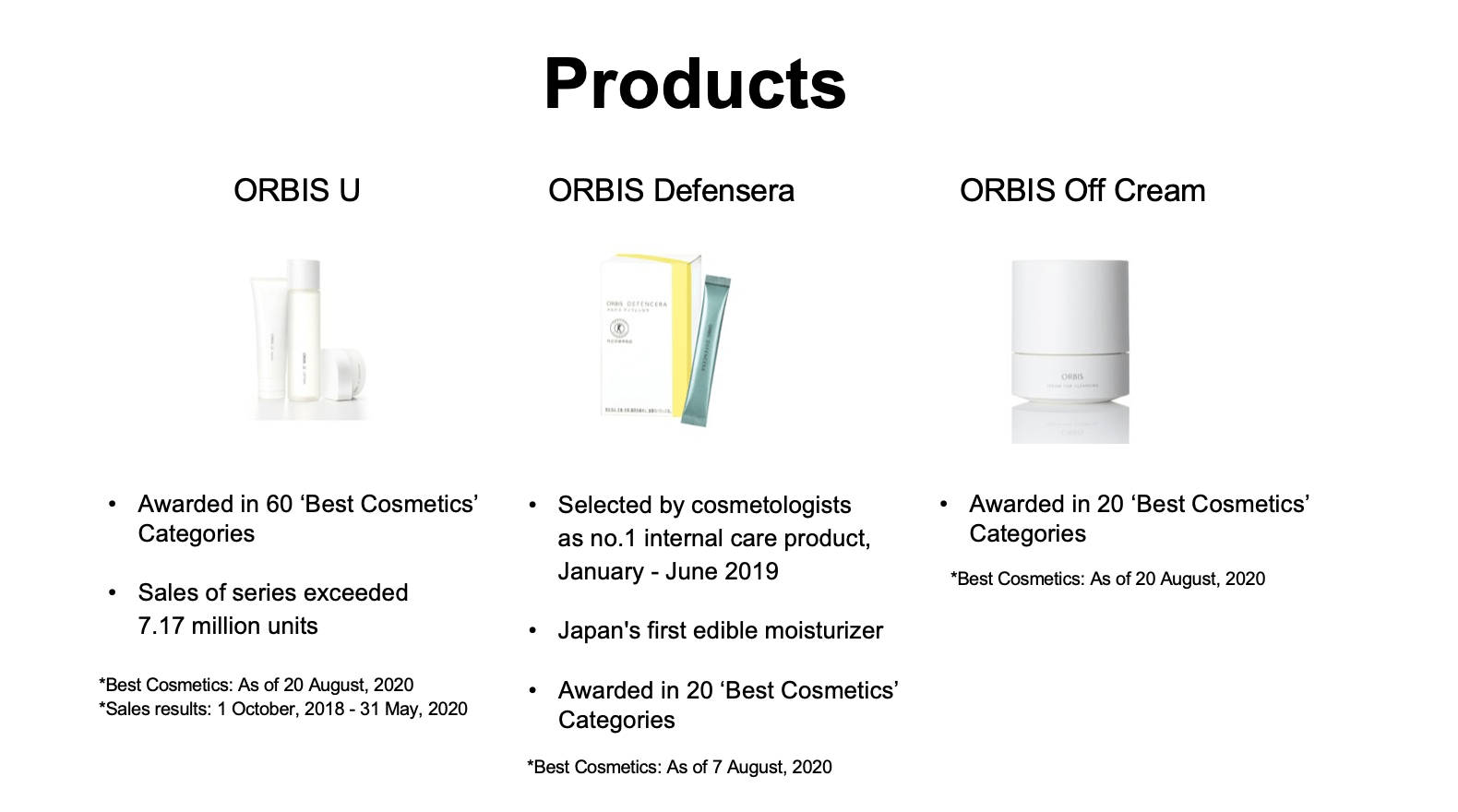 The company's product marketing strategy is founded on direct marketing, leveraging their customer list to communicate directly with users. They also have a policy of proactively utilising new channels and media.
"We have been promoting marketing measures with an emphasis on novelty. When the brand was launched in 1987, the bubble economy was in full swing and everything was glamorous and luxurious. Even the boxes of cosmetics were sparkly. However, at the time, ORBIS were focused on identifying what was truly necessary and long-lasting, and considered the global environment. For this reason, we were quick to start delivering products in simple packaging, and have a history of planning and implementing not only products but also services and marketing methods ahead of the times, with an overwhelming focus on the customer and cost performance".
In 2013, at a time when the company was transitioning from paper-based advertising to digital, they decided to open a LINE Official Account in order to develop a fresh strategy on a new channel.
"ORBIS originally started out as a mail-order business, so we have a long history of direct marketing that involves communicating directly with customers. That's why we had high hopes for LINE as a new channel".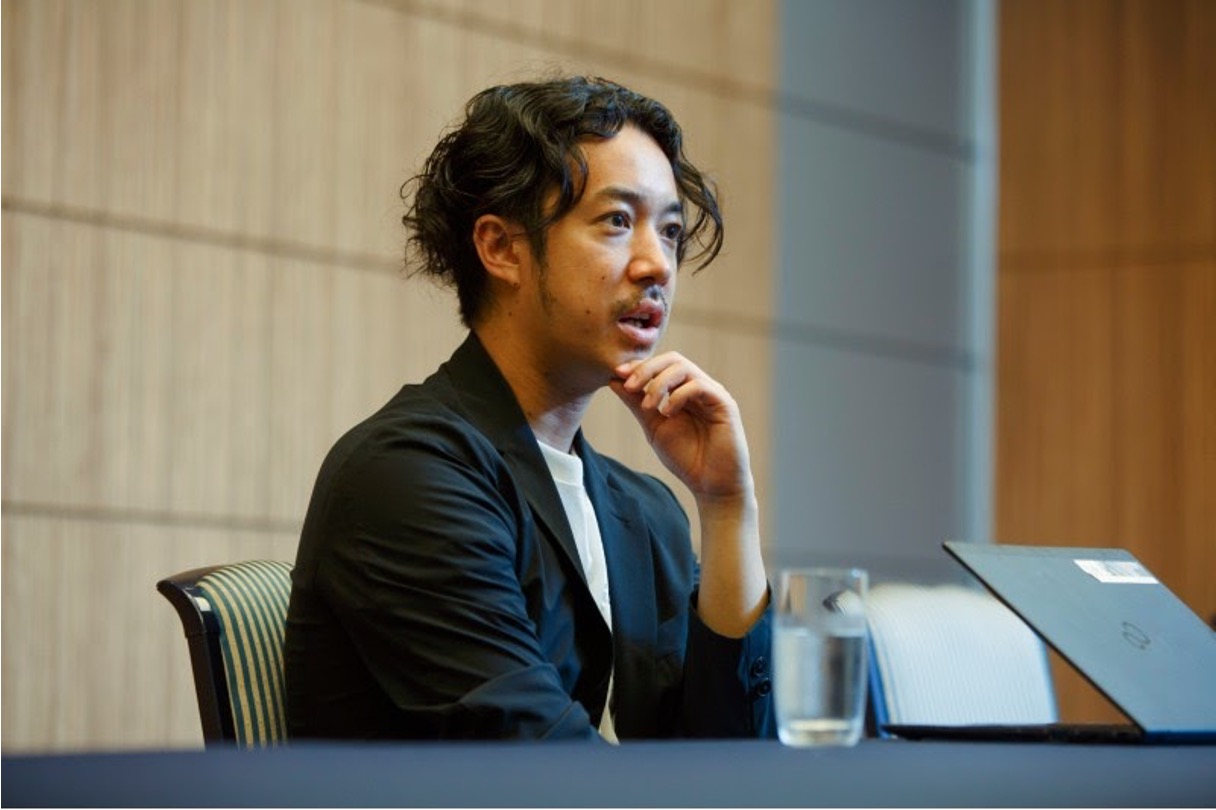 Following the launch of their LINE Official Account, they sent out 18 rounds of LINE promotional stamps to acquire new friends. As of July 2020, the account has grown to 33 million friends and 5.5 million active friends.
What are the most effective types of creatives and messaging?
ORBIS is currently developing a LINE communication strategy that promotes its products through messaging and utilises LINE chat to attract new customers and encourage them to become friends through ID linking.
"As we try to gain new friends, we are also sending carousel-style and product-specific segmented messages. We have also implemented ID linkage to link our customer information with our LINE account. We are also developing various ways to increase engagement, such as directing customers to ORBIS' own apps and sending product catalogues digitally".
Compared to mass advertising and direct mail, which are useful for brand awareness and customer loyalty, "we can do everything on the LINE platform and can quantify the results", says Yamaguchi.
Over the course of sending out various messages, ORBIS have also identified creative and messaging trends that have proved effective. In particular, the carousel-style messages, with multiple images side by side viewed from left to right, had a 147% click-through rate compared to other messages sent out over a month. After sharing a 3-step skincare regime, the last image promotes the purchase of a trial set. The fourth image received the highest number of clicks, indicating that people tend to buy the product once they understand it.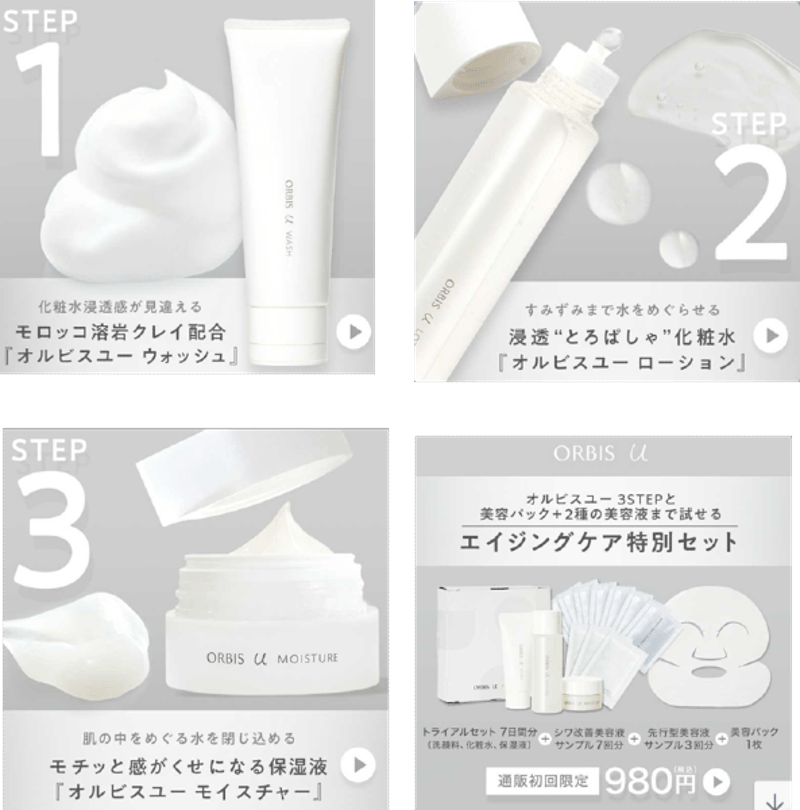 For messages that promote the ORBIS brand rather than products, they post portrait-format images so that the content can be understood at a glance.
"In April and May 2020, in light of COVID-19, we sent out a combination of branded messages and unique content for people to enjoy at home, resulting in 3.2 times more clicks than the monthly average. We also segmented our messages to target specific age groups based on product features, which resulted in a CPO of only 21% compared to other messages".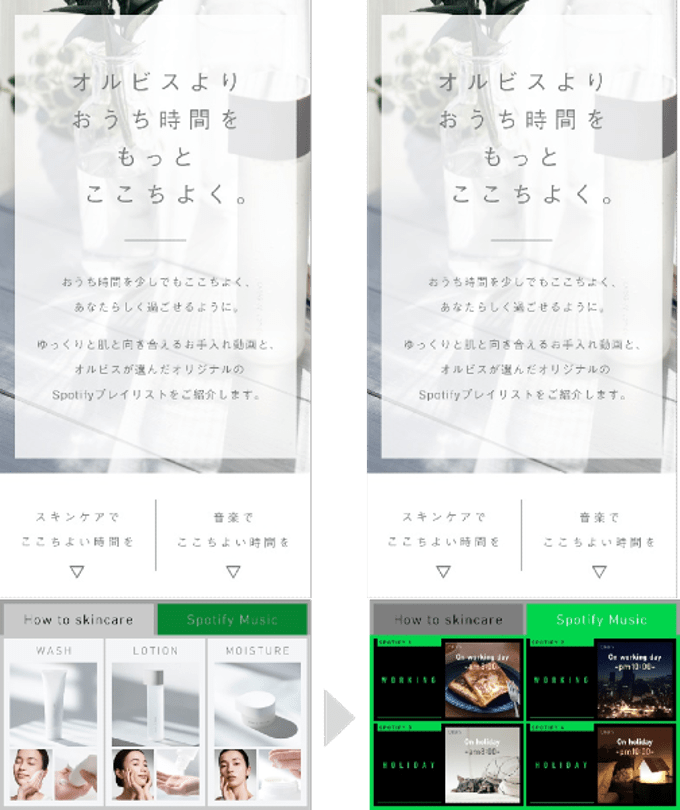 Acquiring followers on LINE costs one-tenth of that of social media advertising, with a CPO of 30.3%
With social media and digital advertising, campaign management is typically divided between those that are for awareness and those that promote sales, each requiring different strategies. In the case of LINE, "we discerned that it is more effective than other channels because everything is integrated on one platform", says Yamaguchi. In fact, the cost of acquiring followers on LINE is about a tenth of that of social media advertising, with a CPO of 30.3%.
"At the moment, we are focusing on ways to encourage people to become loyal customers via our LINE Official Account. To encourage users to link their IDs, we launched the 'LINE Link Start Campaign', in which 550 people were selected by lottery to win points that could be used at our online shop. As a result, the number of users who linked their ID increased to 110,000 and is still increasing at a rate of around 1,000 per day. In addition, when we sent out messages to customers who had already linked their IDs, the CTR was about three times higher than when we sent out messages all at once".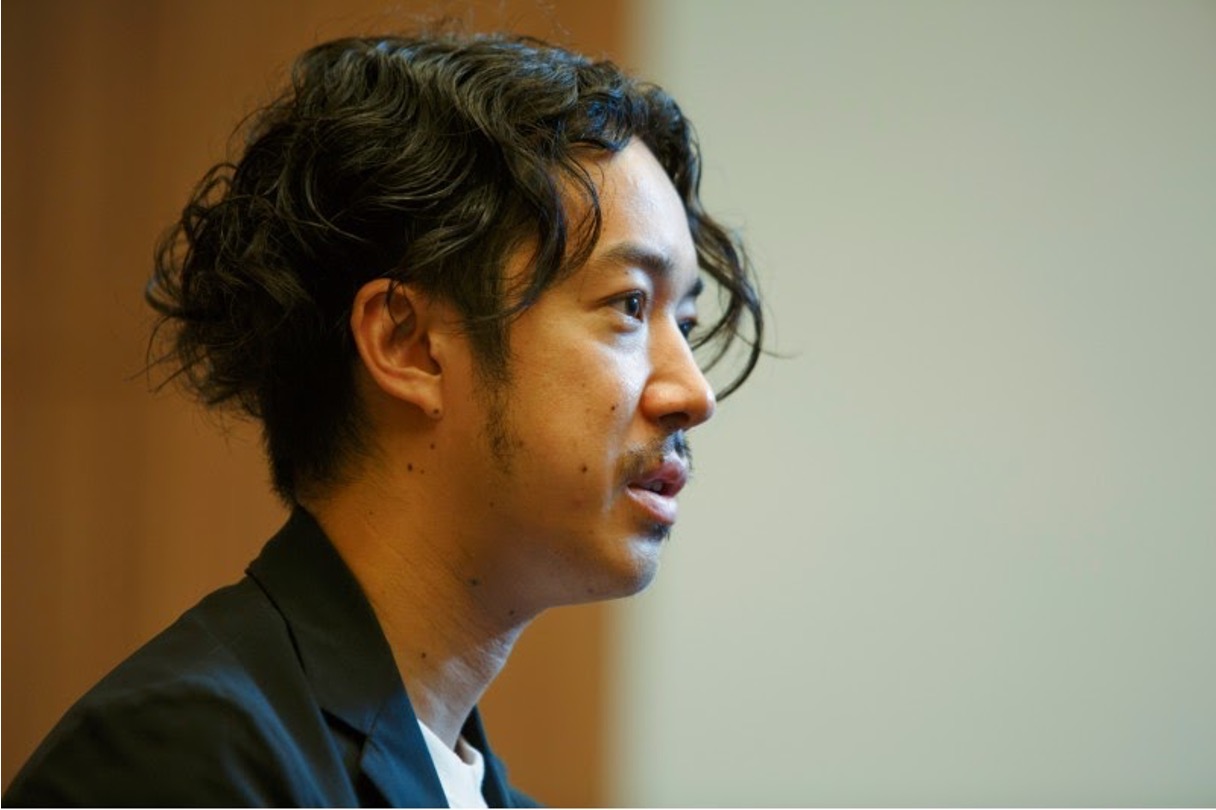 The company's ability to disseminate high-quality creatives that highlight the appeal of their products has resulted in a 160.5% F2 conversion rate (people who have made a second purchase) via their LINE Official Account. Without having to divide up their communication efforts, ORBIS were able to achieve a consistent marketing strategy from brand awareness and new customer acquisition to customer loyalty through their single LINE channel.
"In the future, we will be looking at using cross targeting, which uses data from both LINE Advertising and LINE Official Accounts, as well as promoting ID linkage to further utilise our data. We are also planning and developing measures to promote products to users who have bounced from our site by interacting with them through the chat function. Although there are concerns about the restrictions on the use of cookies, we are looking forward to this as a new form of retargeting".
(Published: September 2020 / Interviewed and written by Fumie Iwasaki; Photographs by Takayuki Ogawa)
*All figures, images, positions and other information in this article are correct at the time of writing.
"This is a translation of an article published on the LINE for Business website. The original Japanese article can be found here."