Gap Japan K.K. is a well known apparel company that has been using its LINE Official Account to increase customer loyalty since 2018. In April 2022, the company also started leveraging its LINE Official Account to prevent basket abandonment on its online store. In this article, we interview Marie Tsuboi and Aio Nakamura of Gap Marketing, Inc. to learn more about this initiative and its results.
Objectives
 Decrease the number of basket abandonments on its online store and increase the number of Gap Japan members by simplifying the registration process.
Solutions
To simplify the membership registration process, the company introduced a LINE-based registration system using its official account. It sent messages to customers based on their demographics and product preferences. 
It used LINE tags on the shopping cart page and the purchase completion page to create a "web traffic audience" and sent out automatic DMs to this audience via the step message function.  These messages were sent out a day after a product was added to the cart, encouraging customers to complete the purchase.
Results
The simplified registration process led to an increase in memberships. The targeted messaging approach resulted in a 50% open rate. The "step messages"  to customers who abandoned their basket achieved an ROAS of over 3,000%, as of July 2022.
Efficiently attracting new members through a new membership registration process
Gap Japan created  its LINE Official Account in 2015 and has been using it as a primary CRM marketing tool since 2018. Initially, the company collected customer information by asking customers who made purchases in-store to download the Gap app and become a member. However, downloading the app was time-consuming and cumbersome, leading to slow membership growth.
The company switched to allowing customers to register via LINE, lowering the barrier to entry and increasing memberships efficiently. "LINE has 93 million monthly users in Japan, and many users already have the LINE app installed on their smartphones. Utilising our LINE Official Account, which allows users to easily add friends on the spot, made it possible to communicate with users on an ongoing basis through messages," says Tsuboi.
The company's store staff also reported that many customers have easily registered via LINE. The most effective way that staff increase the number of new members is by talking to customers in stores, with incentives like a 5% off coupon offered to those who sign up.
Tsuboi says the company has high expectations that their LINE Official Account will help them continue to  increase sales. It uses Twitter, Facebook, and Instagram to spread brand awareness and uses the LINE Official Account to enhance customer loyalty by communicating with those who are interested in their brand.
Boosting sales by sending targeted messages 
Gap Japan uses its LINE Official Account to send two to three messages a week to introduce products and promotions and encourage purchases. Nakamura, who manages the LINE Official Account, explains their three main delivery methods. 
"Firstly, we send out information on seasonal products and promotions all at once. But when we want to promote a specific product, we divide the target audience into smaller groups based on factors, such as gender or whether or not the customer has children, in order to tailor the distribution to the product's target audience. We also aim to achieve high cost-effectiveness by focusing on those who are likely to be more interested in Gap Japan. For example, we only send messages to those who have opened our messages in the past. As a result, the open rate for messages is around 50%, which lets us know that our LINE messages are resonating," said Nakamura.
Gap has also been utilising a combination of step messages and web traffic audience data, based on LINE Tag tracking information, since April 2022. 
LINE Tag measures the effectiveness of LINE Official Account messages and LINE Ads, and can be installed on websites to measure how many users have visited the company's website and whether or not it leads to sales. For more details, click here.
Step messages enable companies to send out automatic messages with predefined content, timing, and parameters. For example, you can set up rules such as "send a coupon on the 3rd day after adding as a friend", "send only to women", or "send a questionnaire the day after purchase." Once set, LINE automatically sends messages to the target groups, greatly reducing operational costs.
Gap Japan has LINE Tags installed on its shopping cart page and purchase completion page of its online store. This allows them to extract data on users who have placed an item in the shopping cart and users who have completed a purchase. By setting these tags, it can automatically deliver messages to users who have placed items in the cart but have not completed the purchase (users who have abandoned their basket).
 "Users who have added items to their cart but have not yet made a purchase receive a message one day later to encourage them to complete their purchase. Although the total number of messages we have sent is still small because we have only just started this strategy, we have achieved a ROAS of over 3,000% via step messages as of July 2022. Delivering messages from ourLINE Official Account while there is still a high level of interest in the product has led to more sales. 
"Furthermore, when using targeted step messages, we use the same settings as regular step messages, so it is easy to use. The addition of the targeting function has broadened the scope of step messages, and we would like to discover even more effective ways to use it in the future," says Nakamura.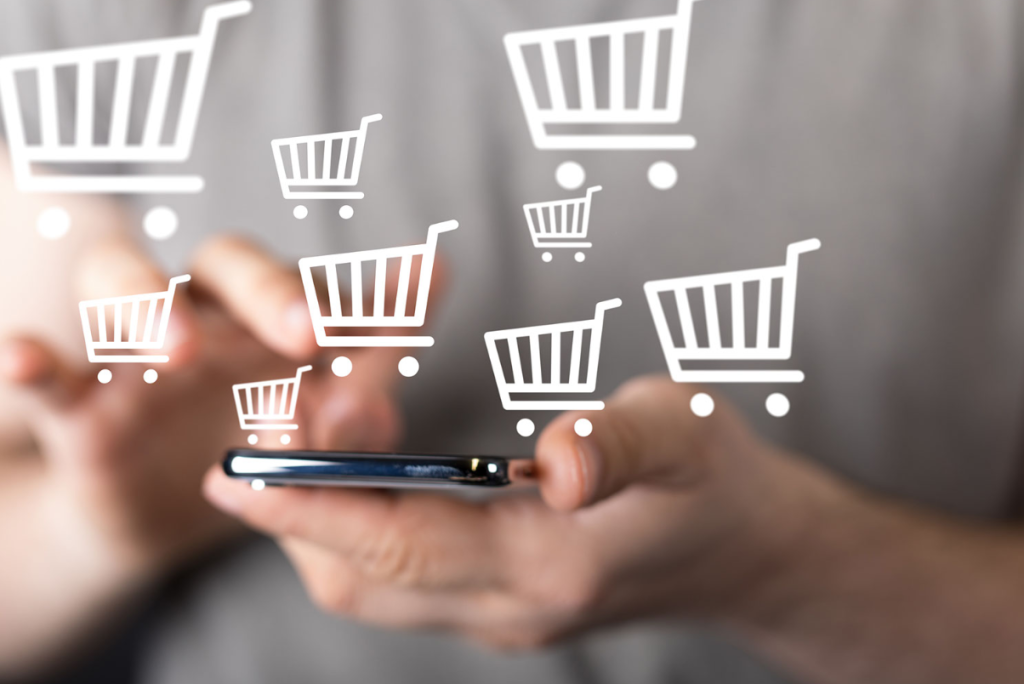 Expanding the use of LINE to other brands to increase sales
Currently, Gap's LINE Official Account and the Gap Japan app generate the most sales.
"The shipping team is currently preparing a special system to coincide with the timing of our LINE Official Account messages. Sales via the account have significantly increased. In the future, we plan to strengthen the use of our LINE Official Account for our sister brand, Banana Republic. As online growth becomes increasingly important for apparel brands, we will continue to promote the use of LINE in order to link it to steady sales", says Tsuboi.
The company also plans to focus more on sending messages that cater to the demographics of its user base. "The functions of LINE Official Accounts are continuously evolving, making it easier to conduct one-to-one communications. As we also sell children's clothing, we plan to offer special features such as "coordinates that you can wear with your child" to encourage additional purchases. Employees from various departments are now asking about the messaging schedule of our LINE Official Account showcasing what an important tool it is for our company. We look forward to future enhancements," says Nakamura.
DMFA provides comprehensive LINE Official Account and LINE Ads account management services, including account set up. We can also provide payment method registration solutions by opening an account on your behalf and setting up monthly invoicing for any ad spend. Please get in touch with our LINE team for a free consultation. We will ensure that your account passes the verification process, opening the door for your business to grow in the Japanese market.
This is a translation of an article published on the LINE for Business website. The original Japanese article can be found here.